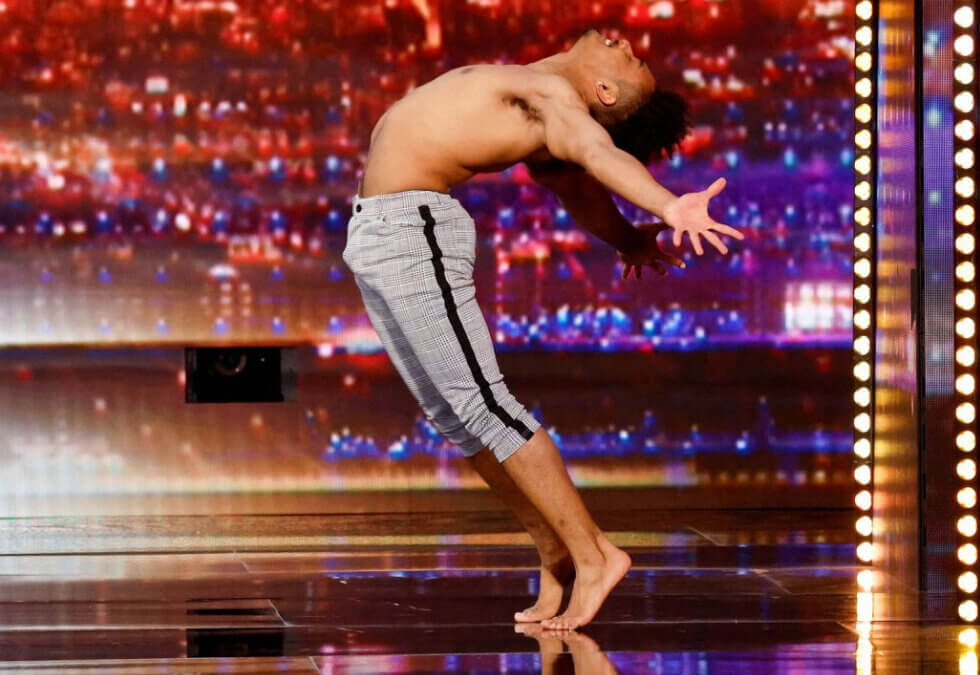 Donovyn Diaz recently struck a nerve with America's Got Talent viewers – and judges – with his heartfelt performance of a dance he choreographed in honor of his mother, who is battling cancer.
The emotion, grace and athleticism Diaz displayed during his dance to How I Say Goodbye by Dean Lewis, which aired Aug. 9 on the NBC show, brought the audience to tears and all four judges to their feet.
"You can't explain what it's like to have thousands of people watching you," said Diaz, 20, who is a second-year BFA Dance major. "There were a few seconds after I was done when there was complete silence. In my head, I thought, 'Did I do good?' Then everyone stood up, and it was a really great feeling."
Read the full feature on Rutgers Today.