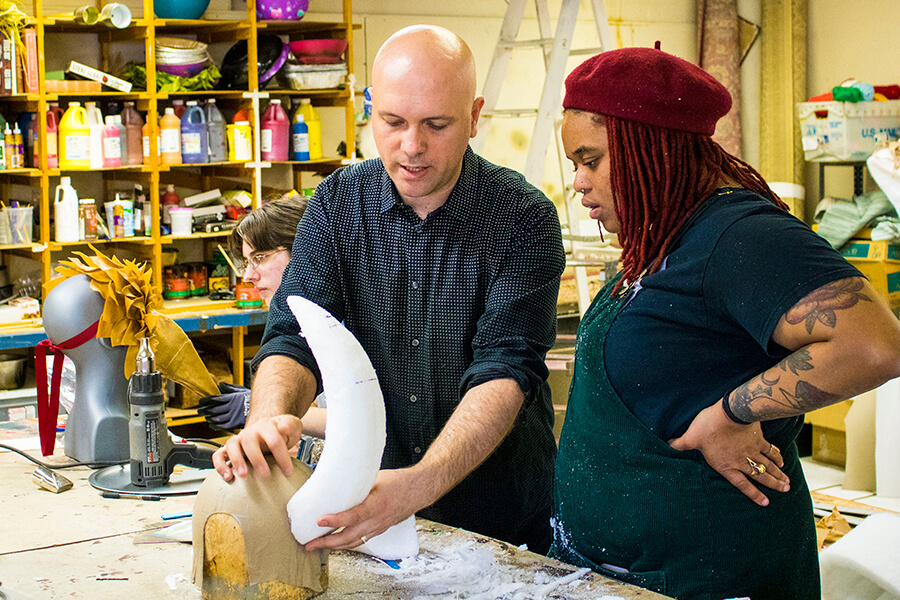 Mio Guberinic, costume designer for Madonna, Katy Perry, Saturday Night Live and Batman's nemesis Bane, is training theater students to create wearable art through the technology of thermoplastics.
The instruction takes place in Ellen Bredehoft's costume crafts class, in which the students are creating unique masks, corsets and other costume items with moldable plastics that can be made to resemble everything from delicate lace to steel armor.
Read more here.
Learn more about our Theater Department.