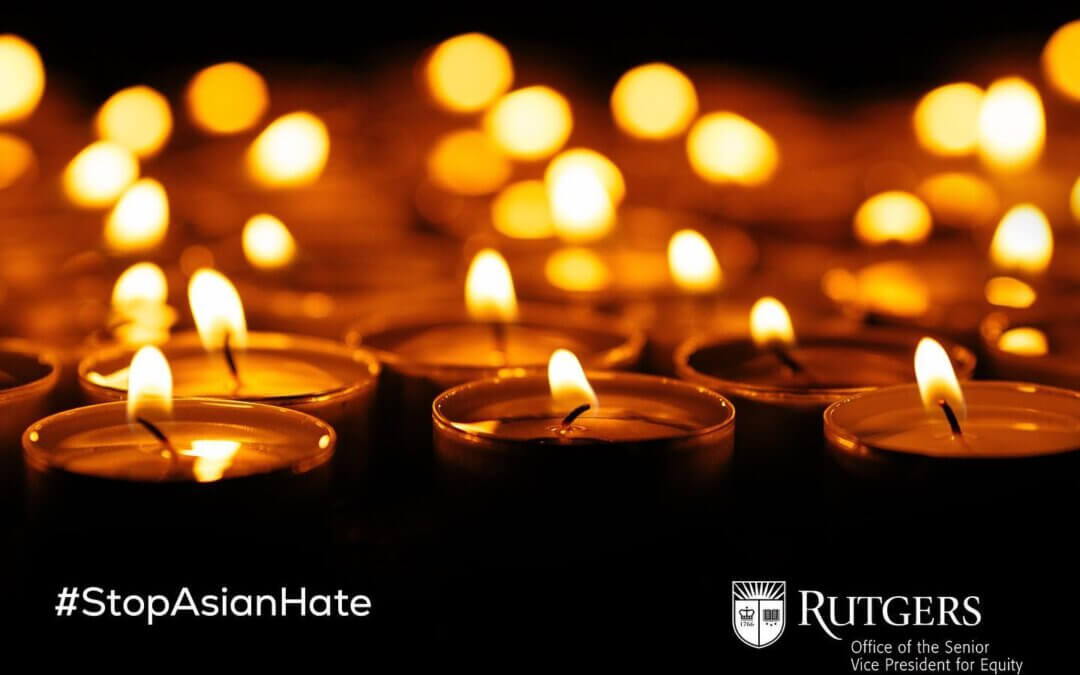 Dear Members of the Mason Gross Community,
Recent months have seen a dramatic rise in violence and harassment against Asian Americans and Pacific Islanders across the country. The murders in Atlanta last week of eight individuals, including six women of Asian descent, are the most heinous examples of these hate-filled acts of racism and cowardice. I want to not only denounce such acts in the strongest possible terms but also acknowledge their roots in a history of systemic racism, xenophobia, and misogyny directed at Asian Americans. This long and painful history, which includes, among other shameful chapters, the lynching of Chinese immigrants in the 19th century, the Chinese Exclusion Act of 1882, and the internment of Japanese Americans during World War II, is all too often overlooked in our discussions of race and discrimination. Over the last year alone, racist and xenophobic language tied to the pandemic has led to a nearly 150 percent increase in attacks on Asian Americans, providing yet another sobering reminder that words have real, sometimes deadly, consequences.
Let us bond together in solidarity, empathy, and support for our Asian community at Mason Gross and beyond. Yet let us also take decisive steps to counter the forces of bigotry and racism that have led to this moment. Against this backdrop, the work that we must do to place equity, diversity, inclusion, and anti-racism at the core of those values that define Mason Gross becomes all the more urgent. Undertaking these efforts means grappling with our country's legacy of anti-Asian racism and considering how such deep-seated and systemic bias has shaped our own artistic and scholarly practices.
We must also speak out loudly against anti-Asian acts of bias. One practical step in this direction means identifying these moments whenever they occur, and thus I am strongly encouraging you to report here any acts of bias that you witness or personally experience. Finally, I want to call your attention to a university-sponsored session on "Unpacking Hate" that explores the intersection of hate and racism and that will take place this Friday, March 26, at noon (see here for more information and to register). As disheartening as it is to contemplate the distance we must yet traverse to attain racial equality, I take solace in the belief that our collective humanity has the capacity to transcend our individual fears and that the arts can have a guiding hand in leading us down the path toward justice.
Sincerely,
Jason Geary
Dean, Mason Gross School of the Arts
Read a statement from President Holloway and the university chancellors here