Canceled – Visiting Artist Lecture: Cassi Namoda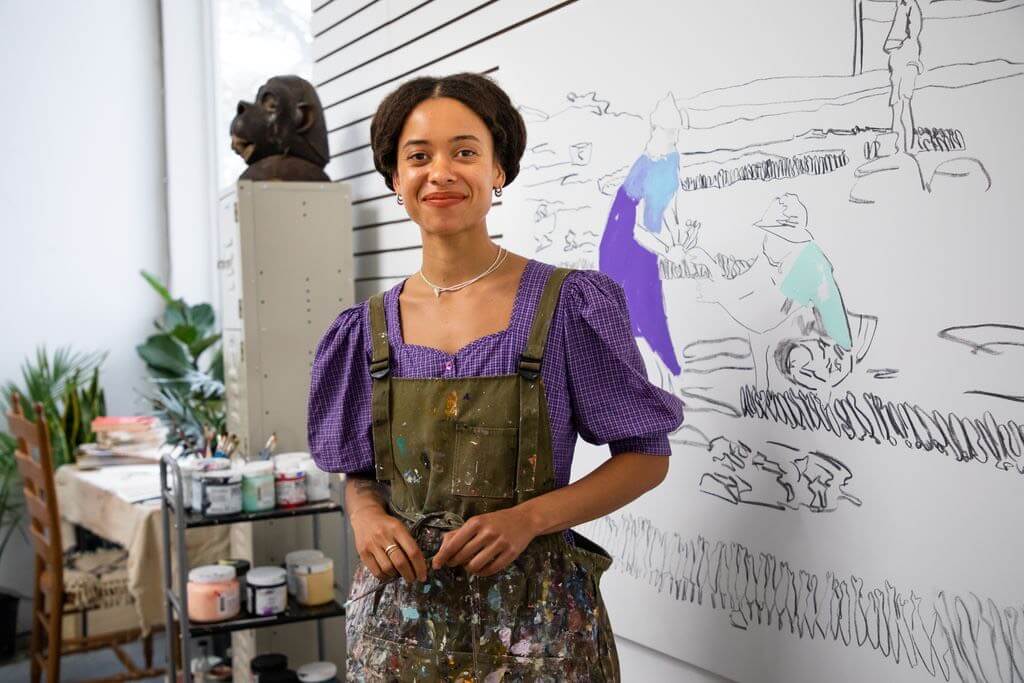 This event has been canceled.
Image courtesy of the artist
Cassi Namoda uses painting as an exercise in crossing cultural and historical references between her country of origin and the rest of the world.
Using colors of intensities that range from the subtle to the acidic, applied in raw and expressive brushstrokes, the artist explores and cross-pollinates religious symbols with literary characters and real people, forging complex narratives. Namoda studies the unlikely meeting points between antagonistic mythologies and gives new meaning to symbols through boldly constructed images.
A signature aspect of her work is that it brings together a constellation of external references that the artist then mixes with very personal aspects of her world, close to how a novelist constructs a story by amalgamating the personal with the universal. In this way, Namoda's works sometimes depict friends of hers and people she knows but in a different time or extraneous context. Furthermore, Namoda's figuration brings together earthly scenes with oftentimes complex theological contexts, and her work can bring together the most sacred and symbolic images with the most popular and contemporary. This freedom is one of the central aspects of her painting, which questions the geographic and temporal limits of stories told but not usually painted.