Through September 30, 2023, all general-public tickets to fall 2023 performances at Mason Gross Performing Arts Center are buy one, get one 50% off with promo code rulocalart. Please note: this offer is valid for online orders only. Must use promo code to receive discount. Limit 1 offer per performance. Offer not valid on student, RU alumni/employee, or senior tickets or Mason Gross performances at NBPAC. Offer not valid on tickets for Christmas in Carol & Song.
Art & Design and Film events are free, as are live-streamed concert views.
All programming information is subject to change. Fees may apply.

Spring Composition Concert feat. Timothy Chooi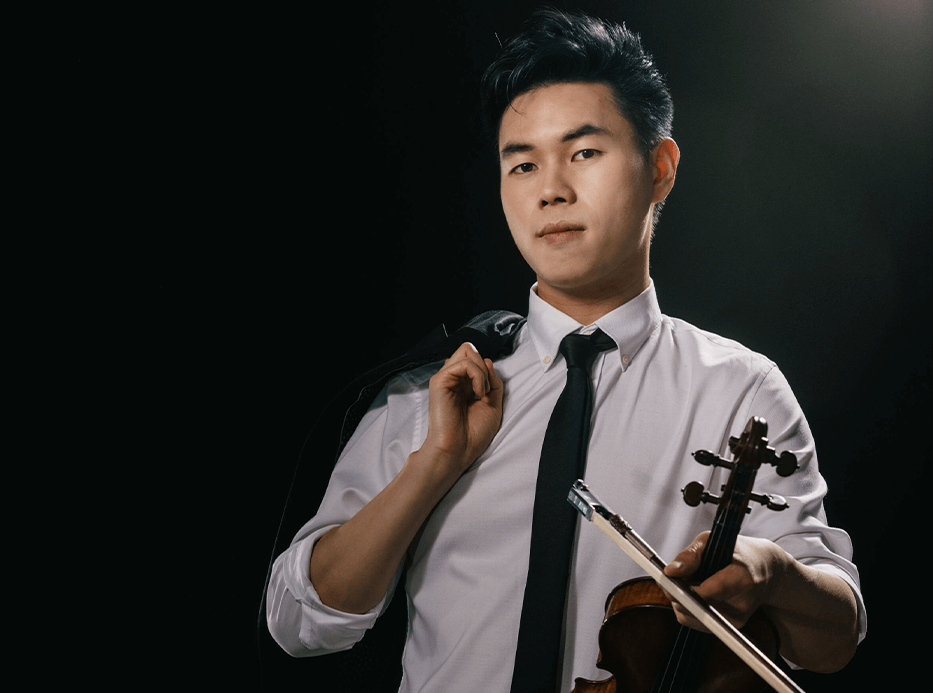 Image Credit: Den Sweeney, photographer
Guest violinist Timothy Chooi will be performing student composers new works, as well as some repertoire.
Powerful and finely nuanced interpretations, sumptuous sonorities, and a compelling stage presence are just a few of the hallmarks of internationally acclaimed violinist Timothy Chooi. A popular soloist and recitalist, he is sought after as much for his passionate performances as for his wide-ranging repertoire. Recent honors include Second Prize, Belgium's world-renowned 2019 Queen Elisabeth Competition, First Prize, the 2018 Joseph Joachim International Violin Competition in Germany, and the First Prize, the 2018 Schadt Violin Competition in the USA. Recently he was the recipient of one of Europe's most coveted prize, "Prix Paternot" which recognizes a promising and accomplished international artist at the prestigious Verbier Festival in Switzerland.
Free