Art & Design and Film events are free, as are live-streamed concert views.
All programming information is subject to change. Fees may apply.

Rutgers University Choir: "Another Sky"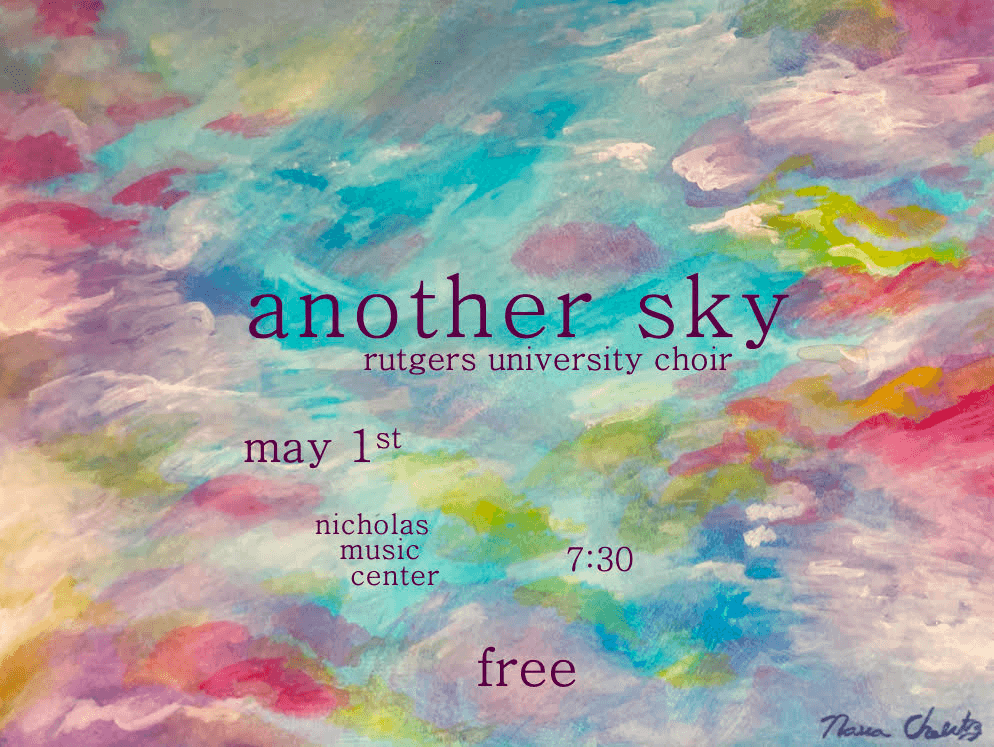 A program of music named after the Emily Dickinson poem "There is Another Sky," centering on songs that dream of a different world. Featuring works by Joel Thompson, Reena Esmail, Craig Hella Johnson, Lucio San Pedro, Rosephanye Powell, and more, with poetry by Langston Hughes, Dickinson, Mary Coleridge, and Rudyard Kipling set to music. Live dance and original poetry are also part of the evening.
Free