We're back this fall with a full slate of live events featuring our up-and-coming artists! All programming information is subject to change.
Follow the university's dedicated COVID-19 information page regarding all updates across Rutgers campuses.

Rutgers Symphony Orchestra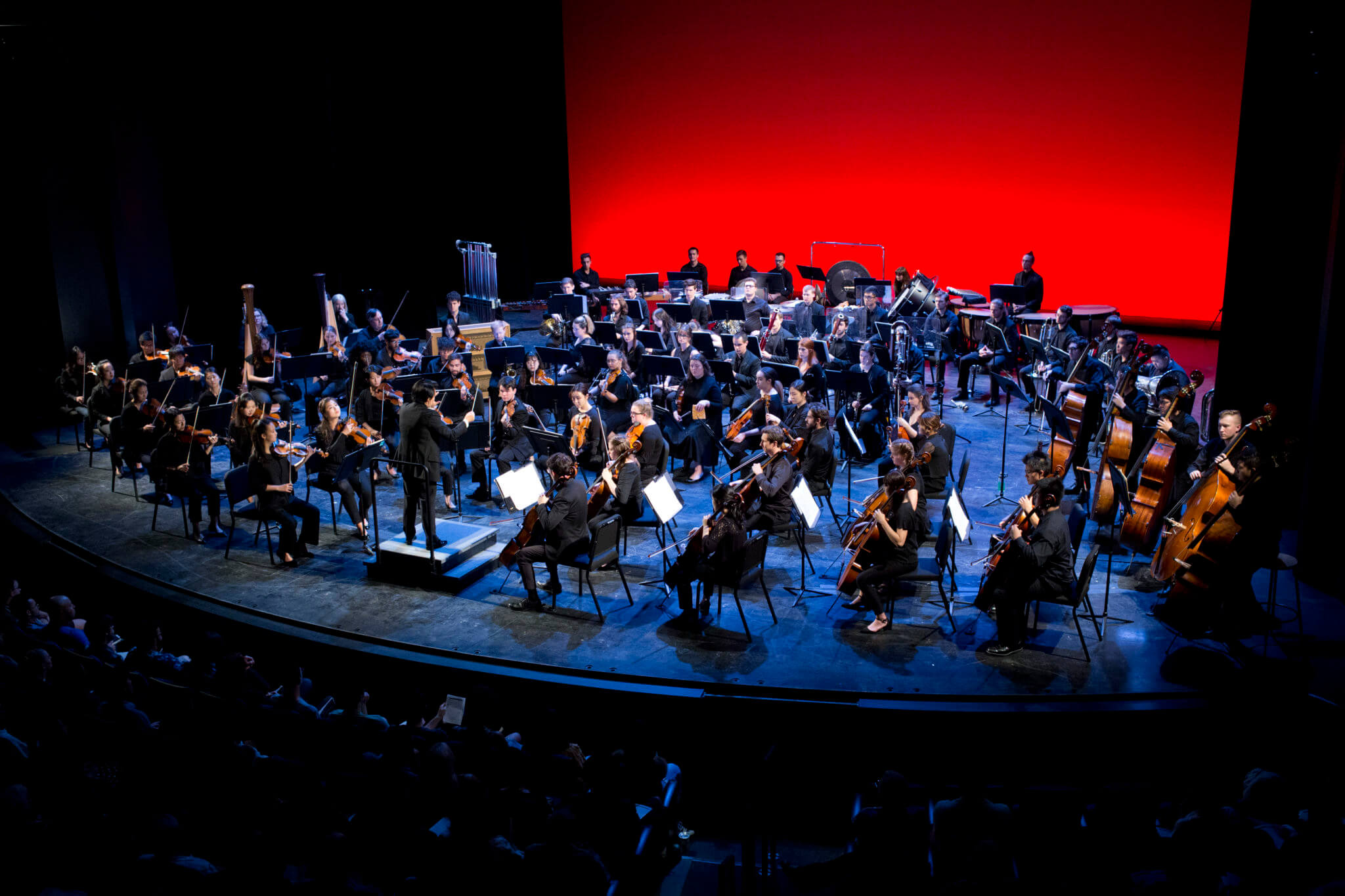 Masterworks and contemporary gems from the orchestral repertory conducted by Michael Adelson.
Helios Overture, Op. 17 by Carl Nielsen
Concerto for Bass Tuba, by Ralph Vaughan Williams; Samantha Lake, soloist
Symphony No. 5 in C Minor, Op. 67 by Ludwig van Beethoven
Public $15 // Rutgers Alumni/Employees & Seniors $10 // Students $5