Art & Design and Film events are free, as are live-streamed concert views.
All programming information is subject to change. Fees may apply.

Pamela Z: A Secret Code—A Concert of Music for Voice and Electronics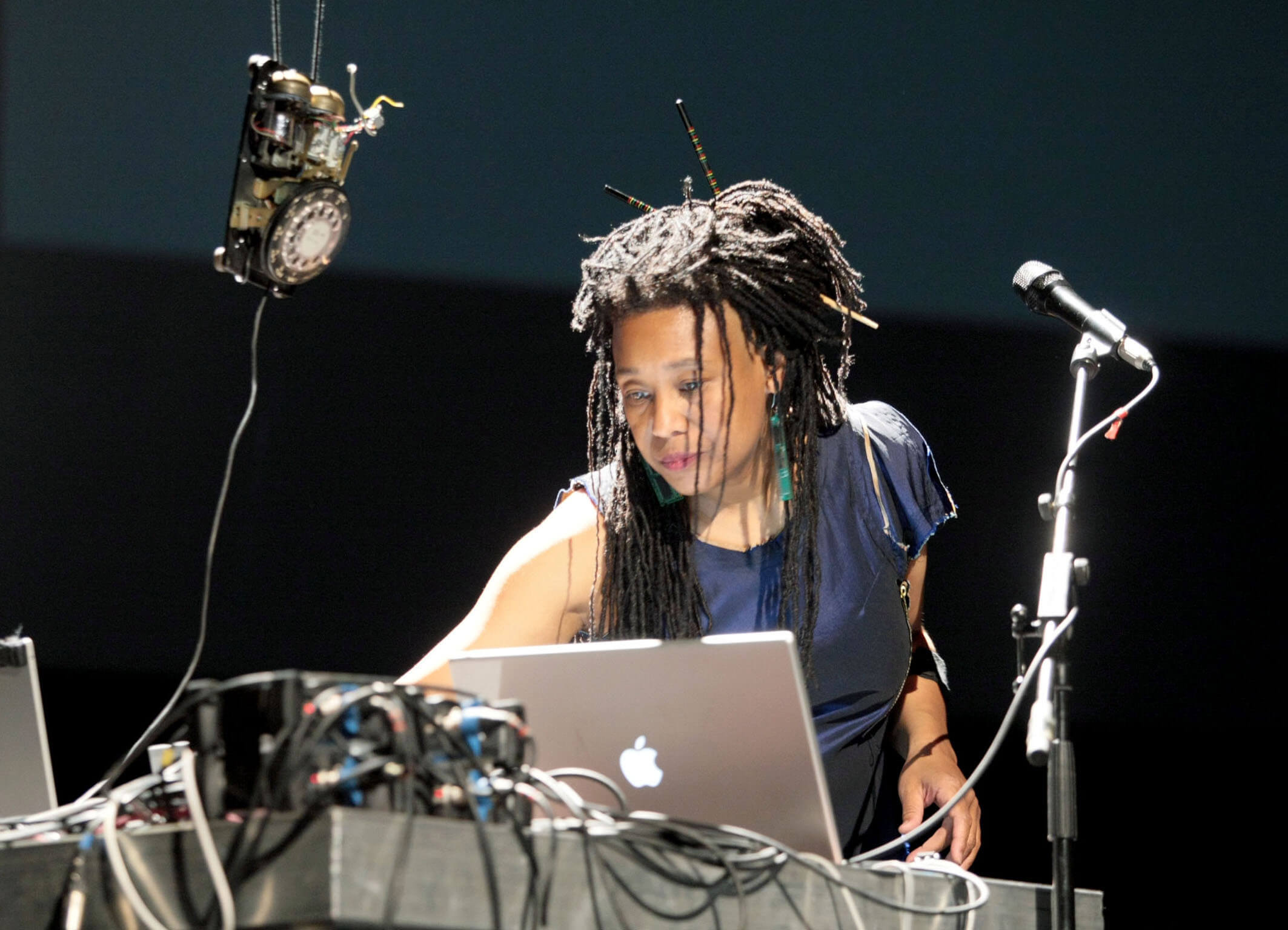 Photo: Pamela Z performing at Ars Electronica in Linz, Austria. rubra (courtesy of Ars Electronica)
Wednesday, November 18, 2020 at 7:30 p.m. A live concert of works for solo voice and electronics, followed by moderated discussion, with the renowned electronic-music artist Pamela Z. This event will be held on Zoom. Registration is required.
Many thanks to the donors to Douglass Residential College, the Douglass Fund, and the AADC for their contributions that have made this concert and program possible.
Sponsored by Douglass Residential College and the Music Department