Through September 30, 2023, all general-public tickets to fall 2023 performances at Mason Gross Performing Arts Center are buy one, get one 50% off with promo code rulocalart. Please note: this offer is valid for online orders only. Must use promo code to receive discount. Limit 1 offer per performance. Offer not valid on student, RU alumni/employee, or senior tickets or Mason Gross performances at NBPAC. Offer not valid on tickets for Christmas in Carol & Song.
Art & Design and Film events are free, as are live-streamed concert views.
All programming information is subject to change. Fees may apply.

HELIX!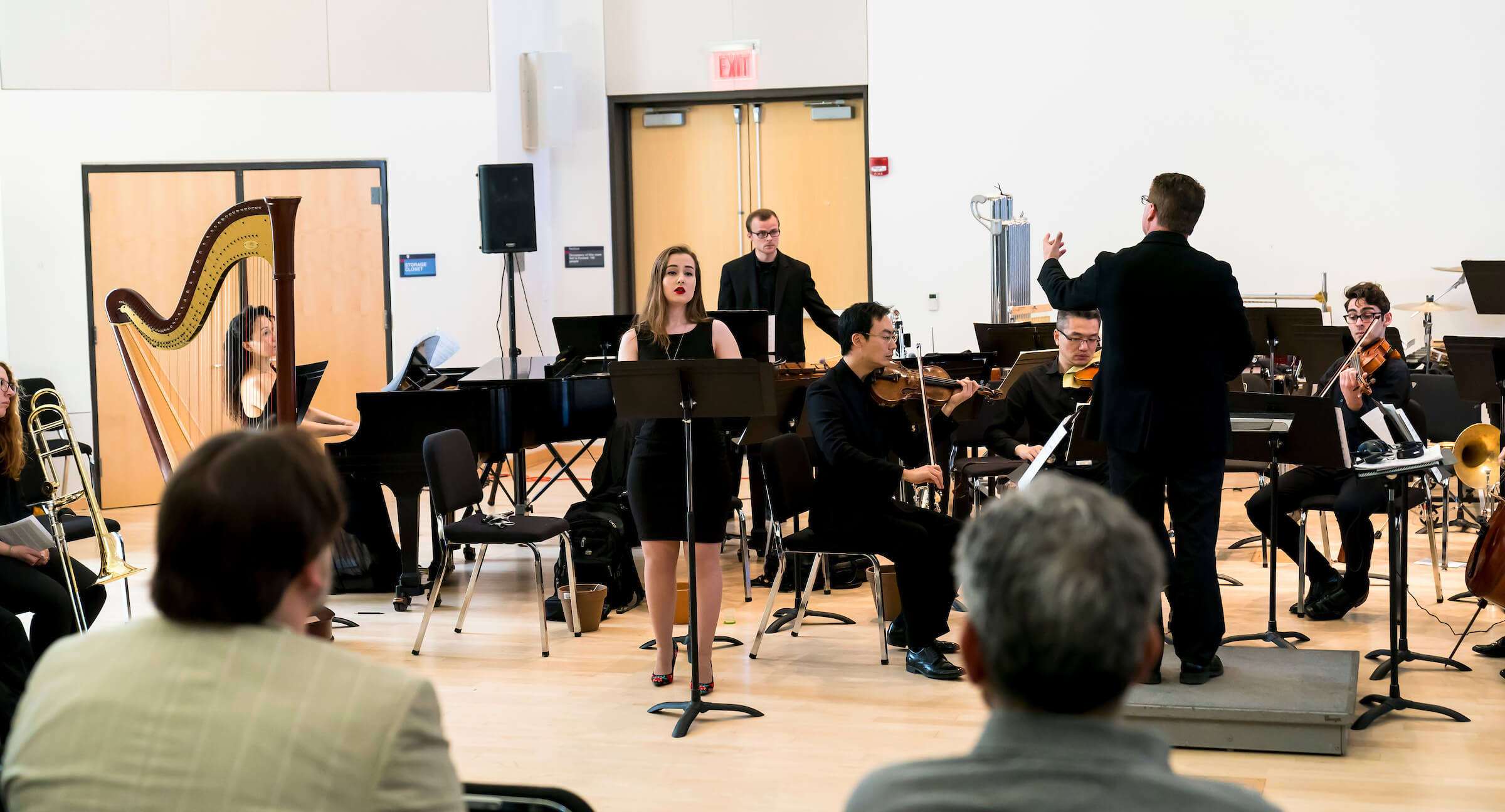 Cutting-edge works by today's leading composers, including world premieres by Rutgers composers. Thumping electronica of Bates and Negron, landscapes of Thorvaldsdottir, vocal works by Walker and Kosinski featuring soprano Rachel Silverstein, as well as two works by Ukrainian composer Svitlana Azarova round out this eclectic program.
Featured Composers
Svitlana Azarova – "Asiope"

Andrew Kosinski – "Malstâ al Tornerá Seren!"

Gerard Chiusano – "Vortice"

Angélica Negrón – "Fruity Roll on Sparky Lip Gloss"

Connor Morrisey – "Scene from a Bridge"

Svitlana Azarova – "On Tuesdays"

Anna Thorvaldsdottir – "Hrím"

Elena Kats-Chernin – "Purple Prelude"

Mason Bates – "Omnivorous Furniture"
Free