Art & Design and Film events are free, as are live-streamed concert views.
All programming information is subject to change. Fees may apply.

EXILE: Music of the Early-Modern Jewish Diaspora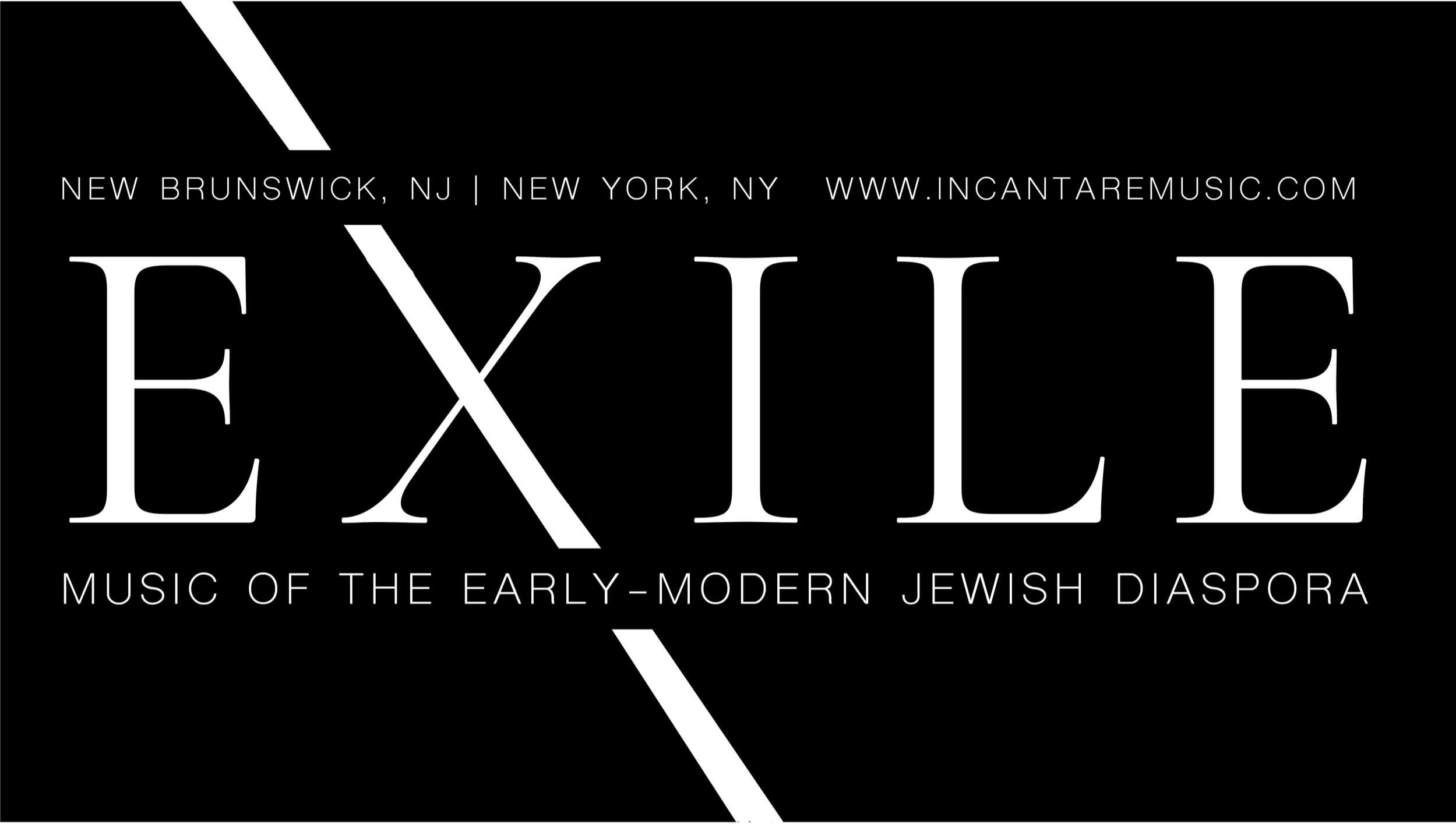 Image courtesy of Incantare
Music of the early-modern Jewish diaspora, performed by the Incantare ensemble. Works by Salamone Rossi, Leon Modena, Claudio Monteverdi, and more.
EXILE highlights Jewish music as it shifted and melded with traditions in early-modern Europe. EXILE takes as its starting point the rich musical cultures fostered by Jews in early-modern Italy and their points of contact with non-Jewish traditions. From there, the program touches on the influences of Italian, German, and English music and Jewish culture, highlighting Jewish musicians, the non-Jewish composers they influenced, and composers who inspired innovations in Jewish composition. The purpose of this project is to highlight the mutual influences of the early-modern European Jewish experience – to break down preconceptions of Jewish music and culture and explore the implications of diaspora on Jewish artistic legacy.
The concert will feature Incantare's core ensemble with four singer-specialists, as well as special guests and author-contributors Dongmyung Ahn on violin and Rebecca Cypess on organ and harpsichord. The concert will contain narration and commentary on the music.
With special guests
Clara Osowski, mezzo-soprano
Garrett Eucker, tenor
Jonathan Woody, bass
Dongmyung Ahn, violin
Rebecca Cypess, harpsichord and organ
EXILE is proudly presented in partnership with the American Society for Jewish Music, the Jewish Music Forum, and Rutgers University's Mason Gross School of the Arts, the Allen and Joan Bildner Center for the Study of Jewish Life, and the Rutgers University Department of Italian. EXILE is also supported by a Polyphonic Grant from the Paul R. Judy Center for Innovation and Development.
Free