We're back this fall with a full slate of live events featuring our up-and-coming artists! All programming information is subject to change.
Follow the university's dedicated COVID-19 information page regarding all updates across Rutgers campuses.

Design Lecture Series: Louise Sandhaus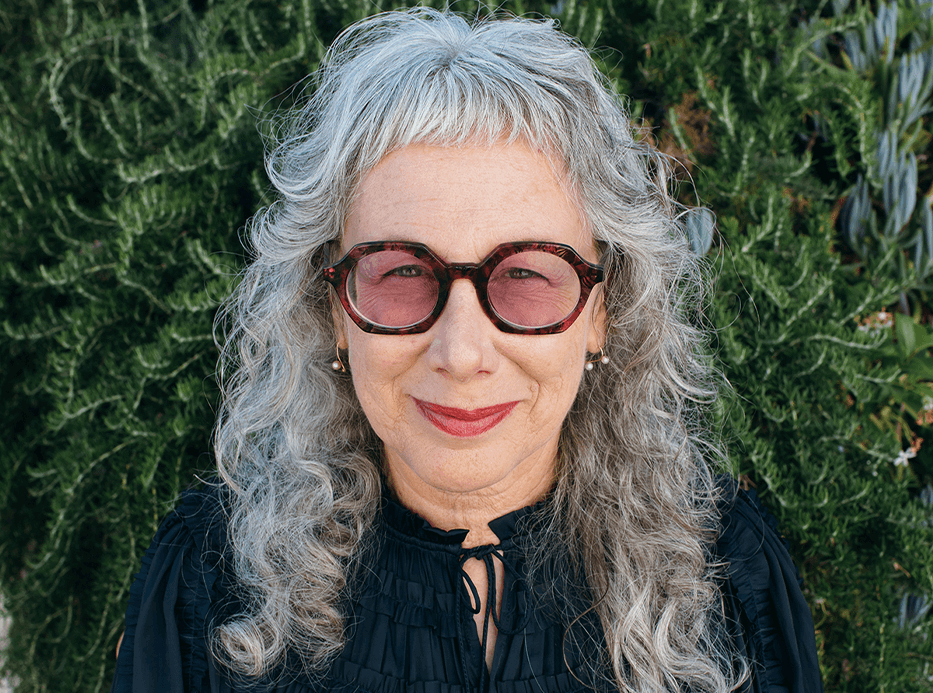 This lecture is presented as part of the fall 2021 Design Lecture Series, free and open to all. Registration is required.
Louise Sandhaus a graphic designer and design educator. She is currently faculty at California Institute of the Arts (CalArts) Graphic Design Program and former Program Director. Louise is the founder and co-director of The People's Graphic Design Archive, a crowd-sourced virtual archive that aims to preserve, expand, and diversify graphic design history. Her book on the history of California graphic design, Earthquakes, Mudslides, Fires and Riots: California and Graphic Design 1936-1986, was published in 2014 by Metropolis Books and Thames & Hudson. It received laudatory attention from The New York Times, The Guardian (London), and The Los Angeles Review of Books, among many others. In 2015, the book received the Palm D'argent from The International Art Book and Film Festival (FILAF). In 2019, her book, A Colorful Life: Gere Kavanaugh, Designer, co-written and designed with Kat Catmur, was published by Princeton Architectural Press. The book was the subject of full-page L.A. Times article by Lyra Kiltson and was winner of the 2019 AIGA 50 Books|50 Covers competition.
Louise's work, writing, and writing about her work, have appeared in numerous publications including California: Designing Freedom, the upcoming book Baseline Shift: Untold Stories of Women in Graphic Design History, and was included in the recent KCET Artbound series on California graphic design and activism. Her design work is included in the permanent collections of the San Francisco Museum of Modern Art and the Bibliothèque nationale de France, Paris. Louise is a Letterform Archive board member, former AIGA board member, former Chair of the AIGA Design Educators Community steering committee, an AIGA LA Fellow, and in 2017 was recognized with the Design Icon Award from Los Angeles Design Festival. She received an MFA in Graphic Design from California Institute of the Arts and a Graduate Laureate from the Jan Van Eyck Akademie in The Netherlands.
Artist Websites:
peoplesGDarchive.org
news.lsd-studio.net