Event attendees are not required to show proof of full vaccination or proof of a negative PCR or antigen test for entry into any Rutgers venues. Face masks are welcomed but are not required. Details for Rutgers venues are available at: https://coronavirus.rutgers.edu
Proof of vaccination is not required to attend a performance at NBPAC. Face masks are welcomed but are not required. Details for NBPAC are available at: https://nbpac.org/covid-health-safety/
All programming information is subject to change. Fees may apply.

Design Lecture: Ekene Ijeoma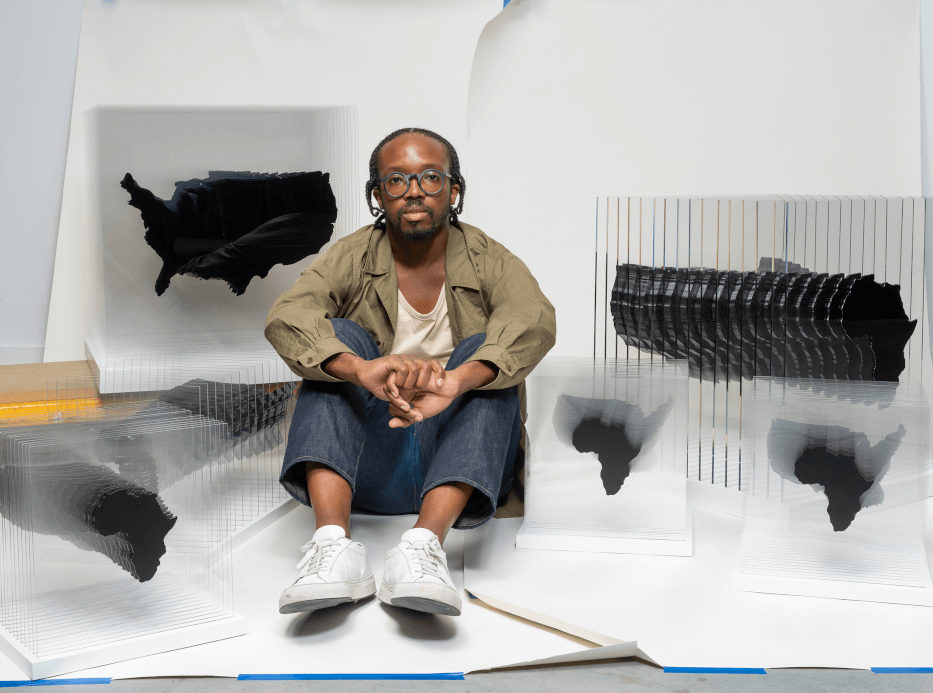 Photo Credit: Kris Graves
Ekene Ijeoma is an artist, professor at MIT, and the founder and director of the Poetic Justice group at MIT Media Lab. Through both his studio and lab at MIT, Ijeoma researches social inequality across multiple fields including social science to develop artworks in sound, video, multimedia, sculpture and installation.
In Summer 2020, Ijeoma released A Counting, his first artwork with Poetic Justice. It's an ongoing series of video-based and sound-based portraits of the US which explore the linguistic and ethnic inequality in the US Census by counting to a hundred with a different language for each number. Currently there are three city-specific editions for New York City, Houston and Omaha, developed in partnership with the Museum of the City of New York, Contemporary Arts Museum Houston and Bemis Center for Contemporary Art.
In 2018, Ijeoma presented Pan African AIDS at the Museum of the City of New York. The series of sculptures explores the hypervisibility of the AIDS epidemic in Africa and the hidden one in Black America by morphing the image of Africa into America at the rate of HIV infections in Black America. In 2017, Deconstructed Anthems, an ongoing series of sound-reactive installations and music performances that explore the inequality in the American Dream by repeating and removing notes from the "The Star-Spangled Banner" at the rate of mass incarceration in America. The work was later presented at the Kennedy Center and the Arts Club of Chicago.
Ijeoma's work has been commissioned and presented by art institutions including Contemporary Art Museum of Houston, The Kennedy Center, Museum of the City of New York, Neuberger Museum of Art, and Annenberg Space for Photography. Ijeoma's practice has also been supported by grants, fellowships and residencies including Creative Capital, Map Fund, Wave Farm, The Kennedy Center, and New York Foundation for the Arts.