We're back this fall with a full slate of live events featuring our up-and-coming artists! All programming information is subject to change. Fees may apply.
Follow the university's dedicated COVID-19 information page regarding all updates across Rutgers campuses.

Mason Gross Commencement Convocation 2021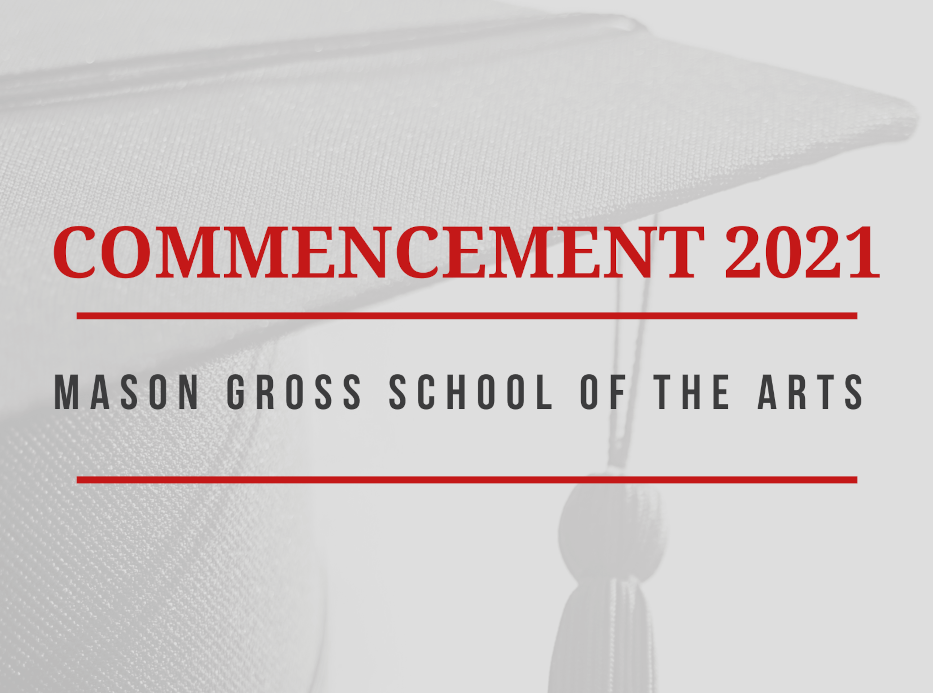 MASON GROSS SCHOOL OF THE ARTS CONVOCATION
Rutgers is an equal access/equal opportunity institution. If you are in need of a disability related accommodation for this virtual event, please contact the Rutgers Access and Disability Resources office by email at radr@echo.rutgers.edu.