Art & Design and Film events are free, as are live-streamed concert views.
All programming information is subject to change. Fees may apply.

BFA Visual Arts Thesis Exhibition II: "What I Want to Tell You"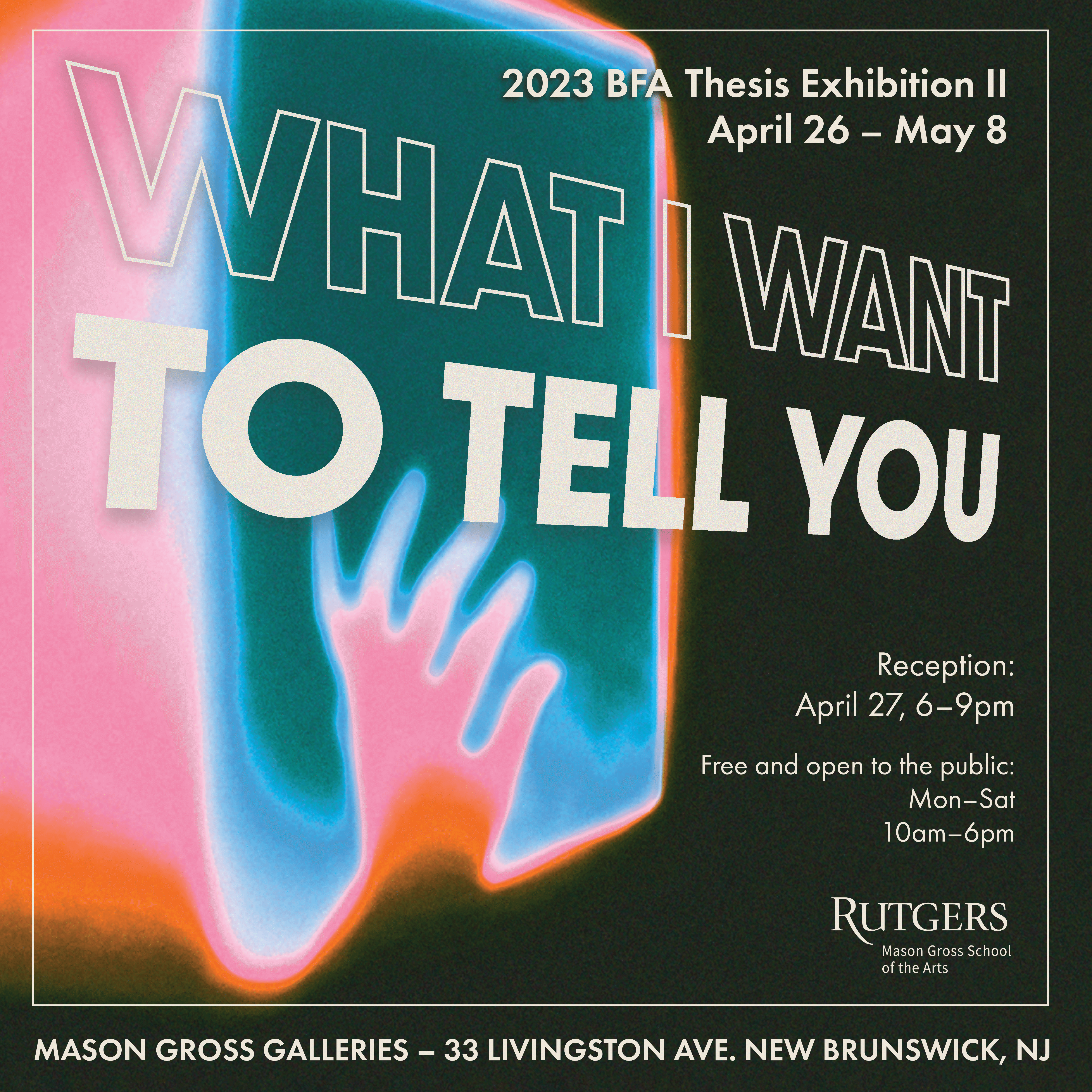 Reception 6–9 p.m. Thursday, April 27
Free
Gallery Hours
Monday through Saturday, 10 a.m.–6 p.m.
Hours vary during university holidays.
Note: Admission to Mason Gross Galleries is free and open to the public. Please ring intercom bell at front entrance of building (on the Livingston Avenue side) or use Rutgers swipe card for gallery entry at the Civic Square Building.
Image Credit: Keith Muccilli Photography