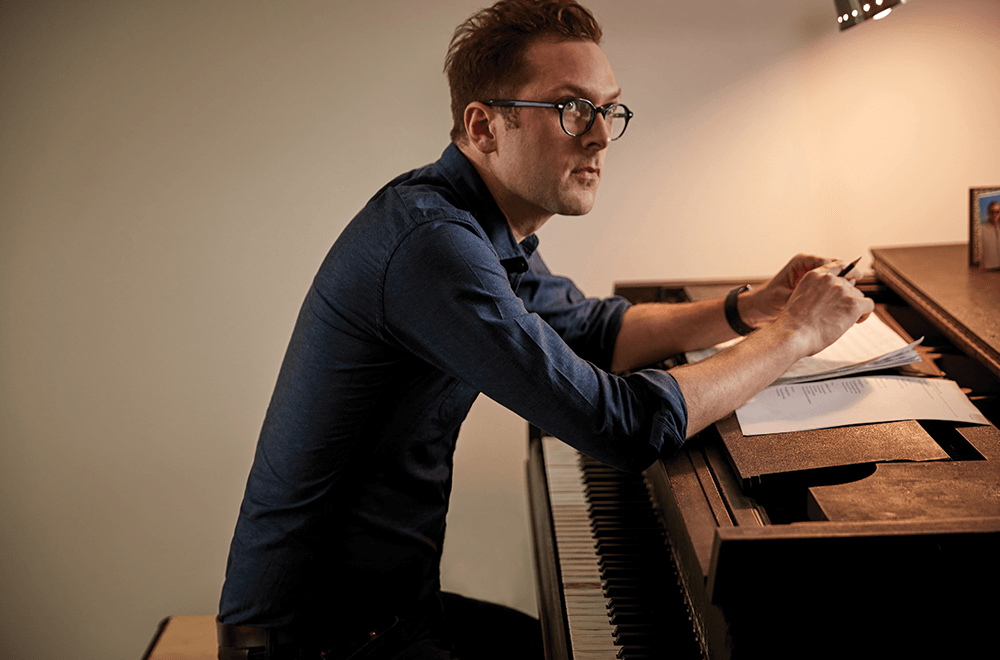 Assistant Professor, Composition/Music Theory
Music
Degrees & Accomplishments
PhD in Music Composition, University of Pennsylvania
MM in Music Composition, University of Oregon
BA in Music and English Literature, University of Puget Sound
Topics of Expertise
Classical and contemporary music
Art and the natural world
New approaches to classical music performance
Public art
Biography
The work of composer, writer, and director Scott Ordway has been called "exquisite" (The New York Times), "a marvel" (The Philadelphia Inquirer), and "an American response to Sibelius" (The Boston Globe). Ordway's work is passionately multidisciplinary, blending immersive, powerfully developmental music with original text and visual elements to explore a diverse array of contemporary themes including landscape and our relationship to the natural world, architecture, protest and revolution, memory and childhood, and the lives of cities.
Recent highlights include the premieres of In the Kingdom of Bells by the Tucson Symphony Orchestra; the monodrama Girl in the Snow by Oper Frankfurt's Julia Dawson (Frankfurt); the program-length Nineteen Movements for Unaccompanied Cello by the Grammy-winning cellist Arlen Hlusko (Philadelphia); North Woods by the Lorelei Ensemble, and The Clearing and the Forest, an evening-length theater of music by SOLI Chamber Ensemble (San Antonio), and The Outer Edge of Youth, a choral opera commissioned by The Thirteen (Washington, D.C.).
Ordway's work has been interpreted by performers throughout the United States, Europe, and Asia, including the Hong Kong Philharmonic, Buffalo Philharmonic, Kaleidoscope Chamber Orchestra, Tanglewood New Fromm Players, Norbotten NEO (Sweden), and the Jasper, Momenta, Arneis, and Daedalus String Quartets.
In addition to awards from ASCAP, NewMusicUSA, the American Music Center, and the American Composers Forum, Ordway's work has been supported by important American and international institutions including the Aspen Summer Music Festival, Beijing Modern Music Festival, Hong Kong Arts Festival, Brush Creek Foundation for the Arts, Visby International Centre for Composers (Sweden); American Opera Projects; June in Buffalo, and the chamber music festivals of Carolina, Portland, and Newburyport. His debut recording with the Hong Kong Philharmonic appears on Naxos Records.
Prior to his appointment at Rutgers, Ordway was a member of the faculty at the Curtis Institute of Music.