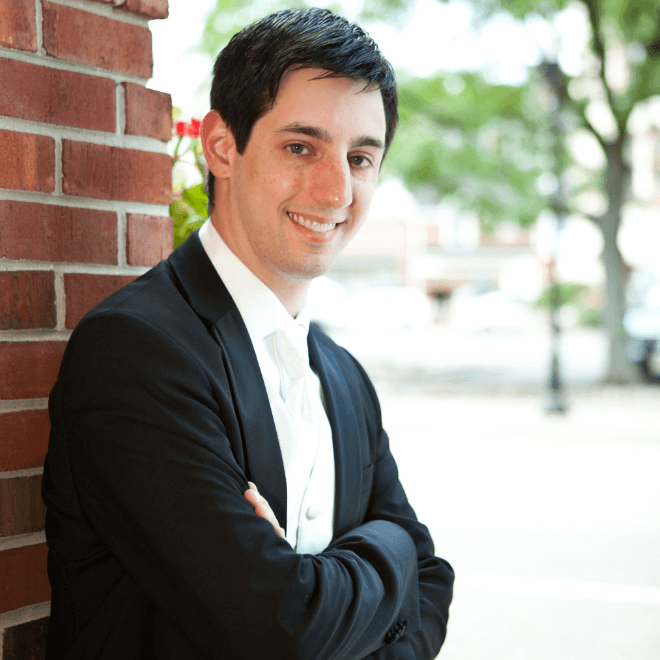 (he/him/his)
Assistant Teaching Professor
Coordinator of Graduate Studies
Coordinator of Keyboard Studies
Music
Topics of Expertise
Piano music
Mason Gross graduate music program
Biography
Pianist Robert Grohman has been praised for his artistry and musical sensitivity and enjoys an active career as a soloist, chamber musician, and teacher. The New York Times critic James Oestreich wrote of his most recent Carnegie Hall performance, "Grohman stood out among the players." Grohman has performed in Vienna; Washington, D.C.; and New York City, and appeared as a soloist with the Vienna International Orchestra, where his original cadenza for Mozart's Piano Concerto K.467 was hailed by conductor Robert Lehrbaumer as "the best cadenza for this concerto that I have ever heard." Recent performances include a tango concert with Latin Grammy Award-winner Pedro Giraudo, solo performance in collaboration with the American Repertory Ballet at State Theater New Jersey, and appearances at Carnegie Hall's Weill Recital Hall. He performed live on Chicago's WFMT Radio, and was the piano teacher for Jessica Chastain in The Zookeeper's Wife, as well as musical consultant to director Nikki Caro for the film.
Grohman's article "Not the Slightest Reverberation: Did Mozart's Fortepiano Lack Knee Levers?" was published in the Journal of Music Research from the National Taiwan Normal University. He has presented at conferences of the Historical Keyboard Society of North America, Rutgers University Musicological Society, and Vienna ConcertoFest.
Mr. Grohman received his DMA from Rutgers University, where he was awarded the Irene Alm Memorial Prize, the Music Department Award for excellence in performance, and the Rutgers Seminar Paper Prize. He previously studied at the Mannes College of Music, Manhattan School of Music, New Jersey Performing Arts Center, University for Music and Performing Arts in Vienna, and Northwestern University, from which he holds both a BM and BA degree in Mathematics. He is on the faculty at Mason Gross School of the Arts and is an adjunct faculty member at Montclair State University's Cali School of Music.