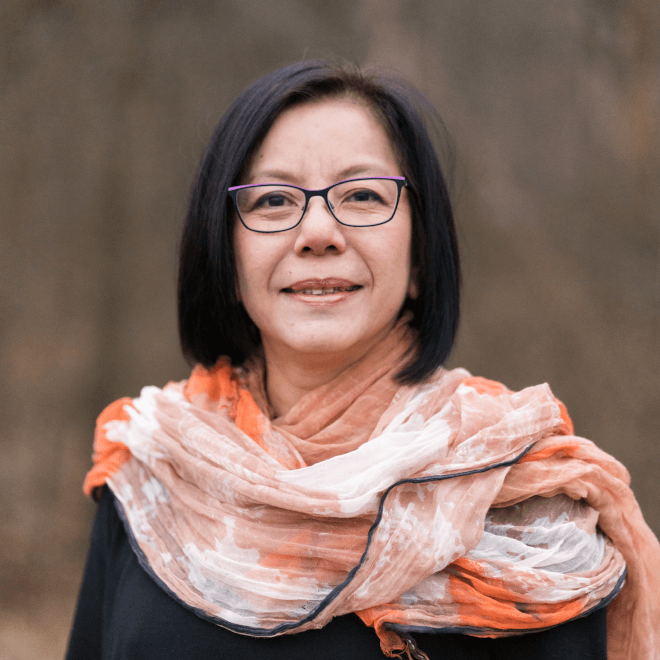 Head of Music Theory, Professor
Music
Biography
Nancy Yunhwa Rao has produced award-winning research on a range of topics, including gender and music, sketch studies, music modernism, cultural fusion in music, racial representations, and the music history of early Chinese Americans.
Her publications have provided innovative analytical approaches to cross-cultural music, and enhanced public discussions about cultural encounter in music. Through her scholarship, as well as teaching, she has promoted diversity and advanced knowledge and dialogue about the complexity of diversity issues in music scholarship.
Rao's book, Chinatown Opera Theater in North America (Illinois University Press, 2017), tells the story of iconic theater companies and the networks and migrations that made Chinese opera a part of North American cultures. She unmasks a backstage world of performers, performance, and repertoire and sets readers in the spellbound audiences beyond the footlights. It received Music in American Culture Award, American Musicological Society; Lowens Book Award, Society for American Music; and Book Award in Performance and Media, Associations for Asian American Studies.
As a music theorist, Rao has explored intersections between China and the West, particularly global perspectives in contemporary Chinese music. She has published on the use of music gestures, vocal style, and percussion patterns of Beijing opera in contemporary music. Her study on Ruth Crawford won the award of best article in American music published in 2007 from the Society for American Music. She has continued in the direction of sketch studies, for which her publication can be found in Music Theory Spectrum, as well as Carter Studies Online.
At Rutgers, Rao helps students work their way through issues related to various forms of aesthetic concerns, exploitation and collaboration in musical cultural fusion. She encourages her students to explore different theoretical/methodological tools to study the complex phenomenon of cultural fusion, including transcultural theory, cosmopolitanism, and transnational studies.