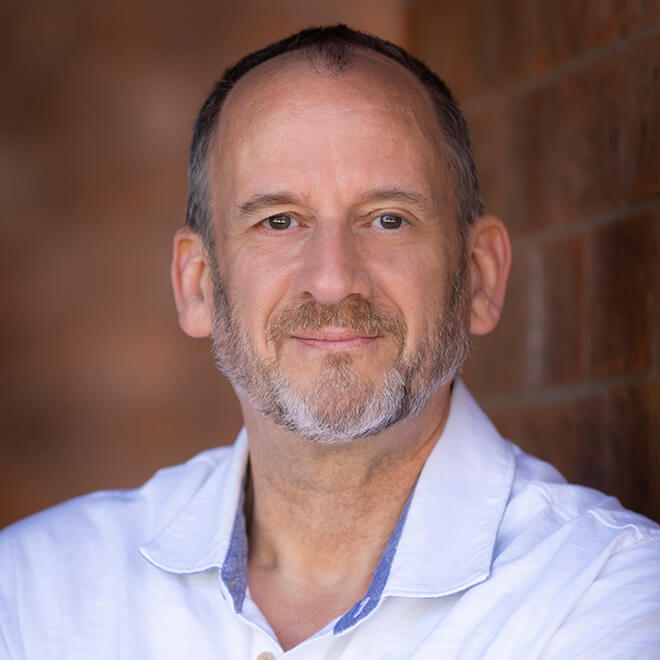 Coming to dance at Mason Gross School of the Arts is a way to push yourself technically as a performer, creatively as a choreographer and intellectually as a scholar.
Degrees & Accomplishments
MA, The Ohio State University
BA in Dance with a minor Technical Theater, Western Washington University
200 hour - Yoga Certification
John Evans & Dancers 1995-2006 - modern dance company - performances in New York and regionally
Dance Film Maker - Dance films show at Rice University and Istanbul International Film Festival.
Topics of Expertise
Remote learning for dance
Dance film and creative work during pandemic
Dance photography
Biography
John Evans is a choreographer, educator, lighting designer, dance film creator and photographer. He has performed with the Victoria Marks Performance Company, Colin Conner, Monica Levy, Robin Becker, John Jasperse, and The Pittsburgh Dance Alloy. Evans's choreography has been performed in New York City, regionally and internationally. Commissioned works include those for Steele Dance, Thompson and Trammel, James Madison University, University of Maryland, Raritan Valley Community College, Hofstra University, Middlesex and Union County Performing Arts High Schools, and The Yard. His films have been selected for inclusion at the Rice and Istanbul International Dance Film Festivals. He has choreographed over 50 dances and designed lighting for over 1,000. Evans has received grants for his choreography from New Jersey and Pennsylvania. He is an associate professor in the Dance Department at Mason Gross School of the Arts where he has taught since 1995. Evans holds a master's degree in dance from The Ohio State University. At Rutgers he teaches or has taught modern technique, choreography, improvisation, yoga, contact improvisation, dance on film, portfolio review and dance production.