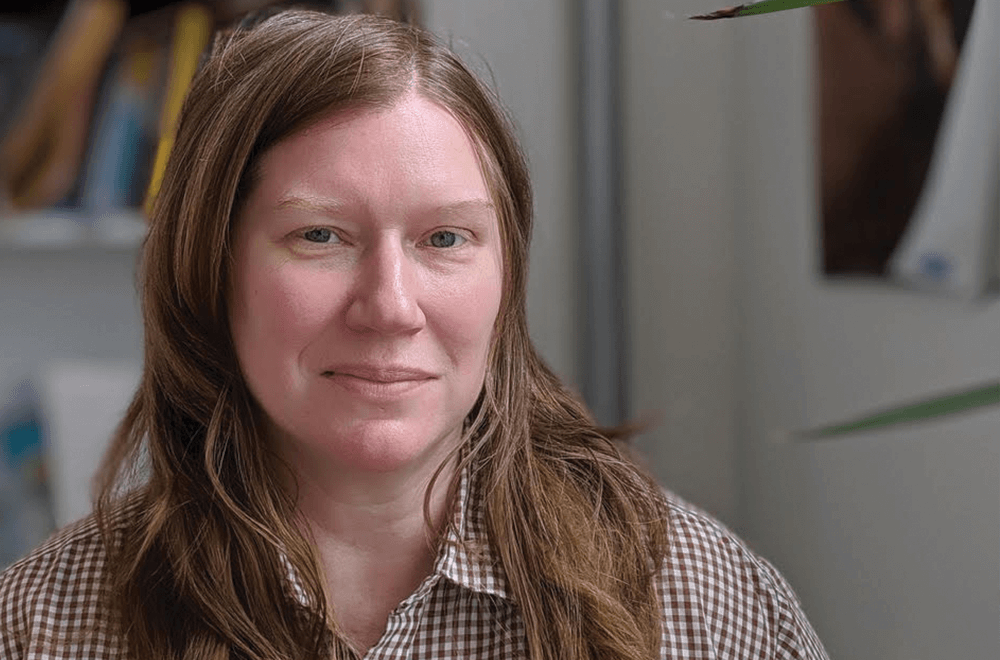 (she/her/hers)
Associate Professor, Sculpture
Art & Design
I am committed to teaching interdisciplinary approaches to sculpture while fostering strong craftsmanship, an embodied intelligence and an ever-expanding understanding of contemporary art.
Degrees & Accomplishments
MFA, Mason Gross School of the Arts, Rutgers University
BFA, School of the Art Institute of Chicago
"Conduct Matters," solo exhibition/performances at the Hammer Museum, LA, 2017
2015 Creative Capital Award
"Hear, Here" exhibition/performances, New Museum, NY, 2014
Biography
Jeanine Oleson is an interdisciplinary artist working with images, materiality and language, which she forms into complex and humorous objects, images, videos and performances. She attended the School of the Art Institute of Chicago, Rutgers University, and Skowhegan School of Painting and Sculpture. Oleson has exhibited and performed at venues including: Cubitt Gallery, London; Hammer Museum, LA; Coreana Museum, Seoul (2017); Atlanta Contemporary, Atlanta; SculptureCenter, NY; Pierogi, Brooklyn, New Museum, NY; Exit Art, NY; Beta Local, San Juan, Puerto Rico; Commonwealth & Council, LA; X-Initiative, NY; Grand Arts, Kansas City, MO; Socrates Sculpture Park, NY; Diverseworks, Houston, TX; L.A.C.E., Los Angeles; Monya Rowe Gallery, NY; Samson Projects, Boston, MA; Art in General, NY; Participant, Inc., NY; MoMA/PS1, NY; and White Columns, NY. Oleson has received a Rema Hort Mann Artist Community Engagement Grant (2016), Creative Capital Artist Grant (2015), Puffin Foundation and Foundation for Contemporary Art emergency grant (2014), Franklin Furnace Fellowship and a Jerome Foundation Travel and Study Grant (2009); a Brooklyn Arts Council Community Arts Regrant (2008 and 2009); and a Professional Development Fellowship, College Art Association (1999 and 2000). She's had residencies at the Hammer Museum, LA; MacDowell Colony, NH; UrbanGlass, NY; New Museum, NY; BOFFO, Fire Island; Beta-Local, PR; and Smack Mellon Studio Program, NY. She also published two books about performance projects in 2012, "What?" and "The Greater New York Smudge Cleanse'" and has a forthcoming book, "Conduct Matters," published by Dancing Foxes Press in Fall 2019. Oleson has taught at Parsons School of Design, Skowhegan School of Painting and Sculpture, Sarah Lawrence College, New York University, MICA. She is also a lead collaborator since 2013 on a participatory project, "Photo Requests from Solitary'" that provides images to people held in solitary confinement and supports advocacy efforts to end the practice in US prisons.