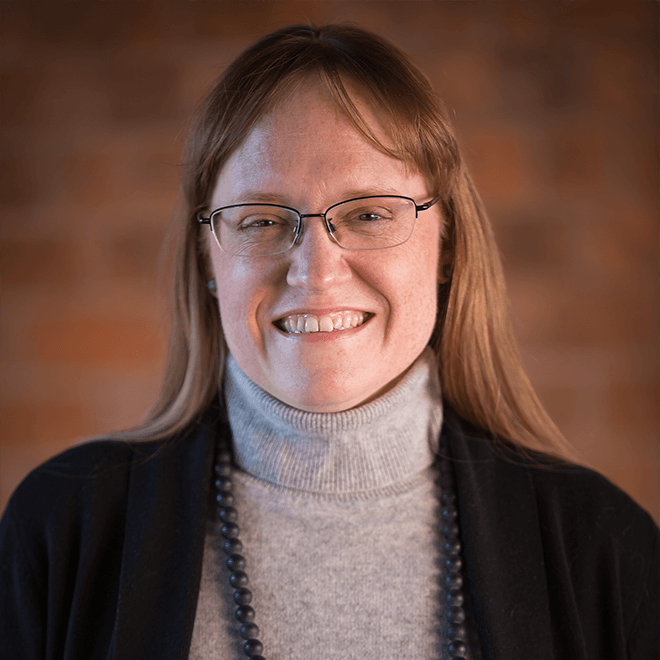 (she/her/hers)
Chair
Head of Costume Technology
Director of Design and Production
Associate Professor
Theater
Our job is to be translators. Whether we are communicating through action or design, we are telling a story. Together, we are looking for ways to share this version of this story with this audience. Only through collaboration between all elements can we be successful.
Degrees & Accomplishments
MFA in Costume Production, Boston University
BFA in Costume Design, University of Idaho
Topics of Expertise
Creating custom costumes for theater and opera
World clothing history and traditions
Biography
Currently serving as the chair of the Rutgers Theater Department, Ellen Bredehoft has been teaching Costume Technology at Rutgers since the fall of 2010. Most recently she was a draper and tailor for the Broadway production of Shucked. She has also worked for several companies including The Norwegian National Ballet and Opera, Glimmerglass Festival, Wolf Trap Opera, Delaware Theater Company, Manhattan School of Music, Bucks County Playhouse, Red Bull Theatre, Huntington Theatre, and The Curtis Institute of Music. Prior to joining the faculty at Rutgers University, she served as costume director and lecturer at the University of Wyoming and as associate costume shop manager at New York University's Tisch School of the Arts in New York City. She has also worked as costume shop manager for Glimmerglass Festival in Cooperstown, NY, and for Barrington Stage Company in Massachusetts. Bredehoft has several costume design credits in dance and theater. As an active member of United States Institute for Theatre Technology (USITT), she has participated in several sessions at the annual USITT conference. She is also a member of Costume Society of America (CSA), Textile Society of America, and the European Textile Network.