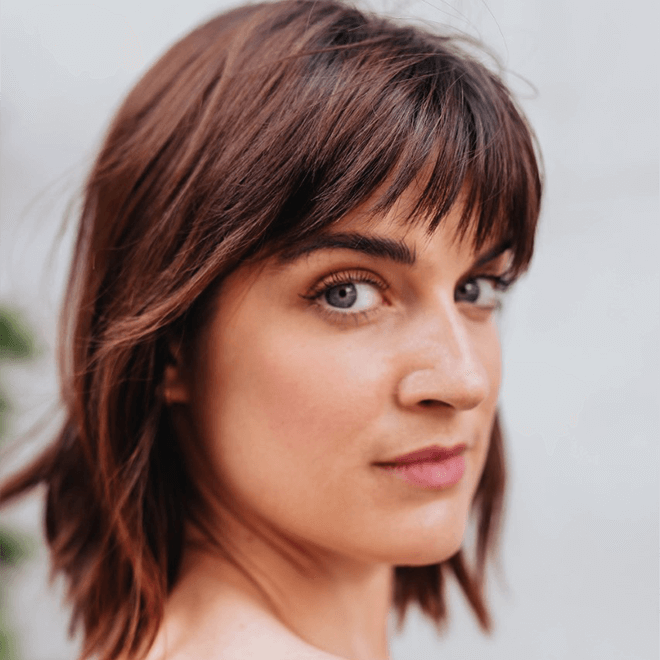 (she/her/hers)
Movement Specialist
Theater
Be in constant conversation with the intelligence of your body.
Degrees & Accomplishments
BFA in Acting, Rutgers University, Mason Gross School of the Arts
Certified Williamson Technique Specialist, Danielle Liccardo
Biography
Hailing from New Jersey, Caitlin graduated from Mason Gross School of the Arts with a BFA in acting. It was there where she learned the technique she later embodied and now teaches. She is a certified movement teacher of the Williamson Technique and is back in the big apple after spending six years working with artists on the west coast. Caitlin is a full believer of the craft. She is an actor, movement specialist and choreographer who works with a variety of artists of all levels. Whether they are beginners or established, working actors, she gets them grounded in their instruments so that they can feel more open, available, receptive, and confident. She also is certified by the British Academy of Dramatic Combat in single sword, rapier/dagger, and unarmed. With various theater, film, and commercial credits under her belt, she is a firm believer that acting is with the whole body and that one must be connected to their instrument in order to thrive in this business.