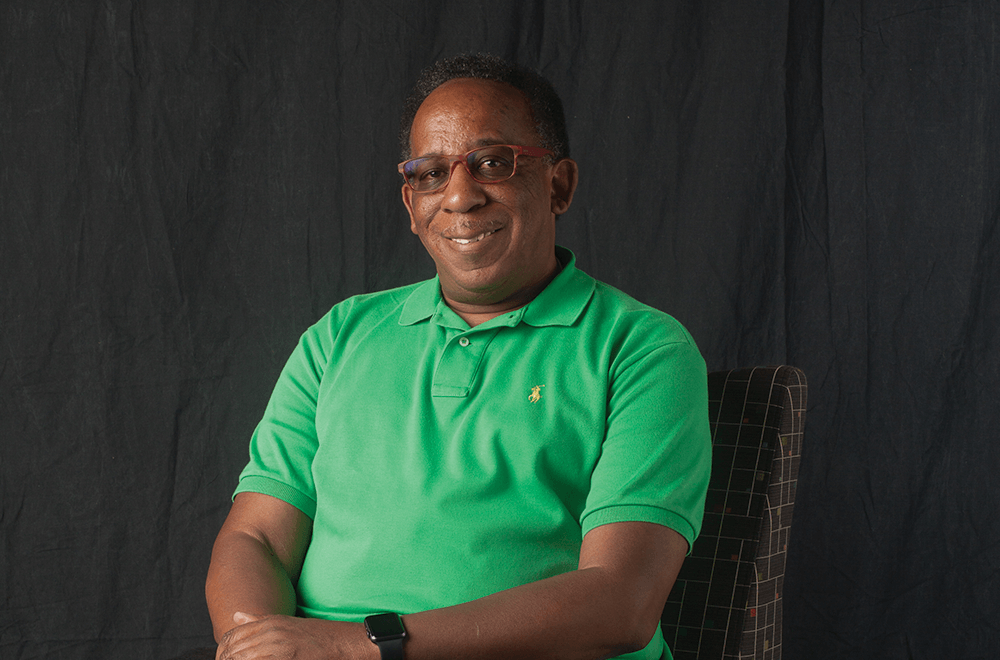 Lecturer, Jazz Trumpet
Jazz History
Jazz Composition and Arranging
Music
It is our student's relationship with the Arts that can provide them with opportunities to reveal who they are, what they feel, and how they think by giving them the courage to share the intimate expressions of their souls.
Degrees & Accomplishments
EdD & EdM in Music & Music Education, Columbia University, Teachers College
Held an endowed chair in jazz studies at Princeton University
Origin Records Recording Artist as composer, bandleader, and producer
U.S. Fulbright Scholar (Estonian Academy of Music & Theatre, Tallinn)
Taught at Princeton University, Manhattan School of Music, CUNY-Hunter College, Ursinus College
Biography
Dr. Anthony Branker has received composition prizes, commissions, served as composer-in-residence and has conducted world premieres of commissioned works for big band around the globe, collaborating with such artists as Clark Terry, Phil Woods, Slide Hampton, Jimmy Heath, Jon Faddis, Ted Curson, Oliver Lake, Frank Foster, Benny Carter, Conrad Herwig, Stanley Jordan, Ralph Bowen, Bobby Watson, Steve Nelson, Bob Mintzer, Don Braden, Ralph Peterson Jr., and Orrin Evans.
In 2016, Branker retired from Princeton University after 27 years, where he held an endowed chair in jazz studies and served as founding director of the Program in Jazz Studies, director of the university jazz ensembles program, and associate director of the Program in Musical Performance. While at Princeton, he directed an extensive list of ensembles and taught courses in jazz theory, performance practice, composition, the evolution of jazz styles, and the improvising ensemble. Branker was a U.S. Fulbright Scholar and visiting professor at the Estonian Academy of Music and Theatre in Tallinn, Estonia, and has been a member of the faculty at the Manhattan School of Music, Hunter College of the City University of New York, Ursinus College, The Hill School, and the New Jersey Summer Arts Institute.
Branker's work as a scholar has been shared at conferences and/or published by the International Society for Music Education, International Society for Improvised Music (ISIM), Research in Music Education (RIME), International Symposium on Assessment in Music Education (ISAME), College Music Society (CMS), International Jazz Composers Symposium (IJCS), and the International Association for Jazz Education. As a trumpeter, Branker performed and recorded with the Spirit of Life Ensemble – including a five-year residency at New York's internationally renowned Sweet Basil Jazz Club. He also appeared at the Pori International Jazz Festival (Finland); Leningrad/St. Petersburg International Jazz Festival (Russia); and Kaunas International Jazz Festival (Lithuania).