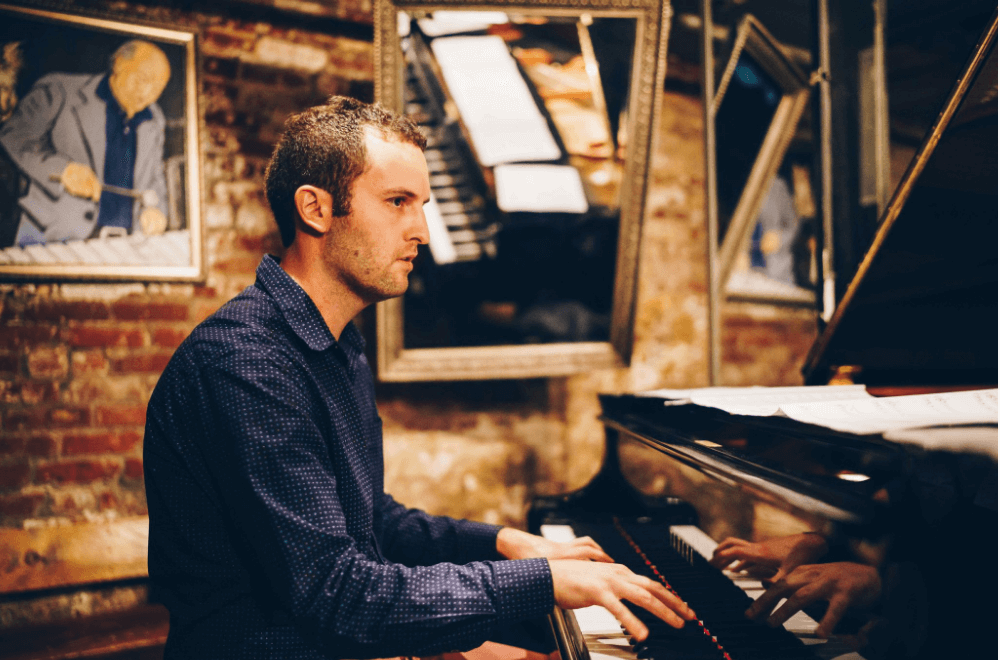 Private Lesson Instructor, Piano
Community Arts
I want to help you gain the skills and understanding to become the pianist that you envision while keeping things focused, goal-oriented and fun.
Degrees & Accomplishments
MM in Jazz Studies, SUNY Purchase College of Music
Biography
Alex Clough is a pianist, educator and composer born and bred in Brooklyn, NY. His debut album œnear, far, beyond came out in the Fall of 2018 to critical acclaim. With a band featuring David Smith on trumpet, Steve Kortyka on tenor saxophone, Jay Sawyer on drums, and John Tate on bass, the album features 8 originals of biographical, philosophical and spiritual important to the composer. Alex is also a member of Just Play!, an interactive trio featuring Steve Whipple on bass and Peter Traunmueller on drums that brings a collaborative approach and energy to playing jazz standards and other material.