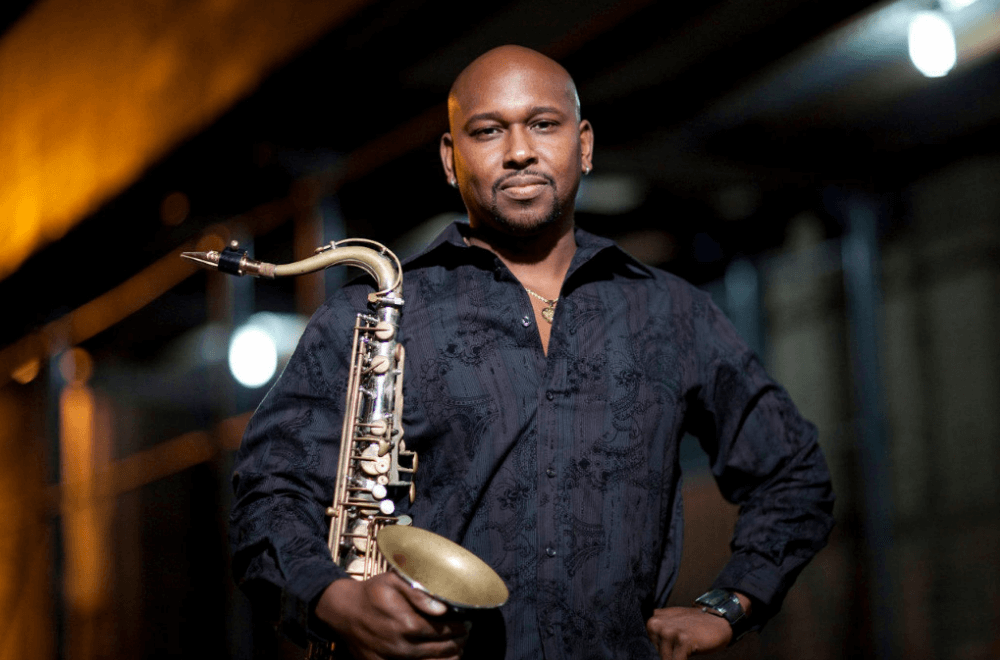 Part-Time Lecturer, Jazz Studies
Saxophone
Rutgers Jazz Lab Band Director
Music
Biography
Abraham Burton's early jazz tutelage was under the watchful eye of jazz legend Jackie McLean at the University of Hartford's Hartt School, where Burton received his bachelor's degree in music and performance, graduating with honors. His professional career began with the renowned drummer Arthur Taylor, with whom he toured throughout Europe and at New York clubs such as The Village Vanguard, The Blue Note, Sweet Basil, Condons and Birdland.
In 1989, Burton was the alto saxophonist in an all-star quintet that was awarded best jazz combo by Downbeat Magazine and won Burton an award for outstanding soloist. That same year, Burton won the McDonalds Jazz Combo Competition in a trio with Eric McPherson. Burton went on to form The Abraham Burton Quartet, which recorded "Closest to the Sun," "The Magician," and "Cause and Effect" (with McPherson) on the Enja Records label. The group received worldwide acclaim, performing across Europe and Asia and at the North Sea, Moors, JVC, Panasonic, and Pori jazz festivals.
Burton has toured and recorded with such notable musicians as Roy Haynes, Louis Hayes, Walter Bishop Jr., Horace Tapscott, Kenny Barron, Jimmy Smith, John Hicks, Santi Debriano, Bill Saxton, Gary Bartz, Victor Lewis, Michael Carvin, Mulgrew Miller, Steve Nelson, Cindy Blackman, Ray Drummond, Terumasa Hino, Billy Hart, Peter Washington, Conrad Herwig, Steve Davis, Grisella Oliphant, Rein De Graff, Nasheet Waits, Eddie Henderson, David Murray, Antoine Roney, James Carter, Yosuke Inoue, James Hurt, Marc Cary, Sam Newsome, Duane Eubanks, Wynton Marsalis, Roy Hargrove, Wallace Roney, Donald Edwards, Mark Whitfield, Cyrus Chestnut, and Christian McBride.
Since 1998, Burton has been part of the Mingus Family, performing in the Mingus Big Band, Mingus Dynasty, and the Mingus Orchestra. He still tours and records with the Abraham Burton-Eric McPherson quartet, which features young pianist David Bryant and bassist Dezron Douglas.