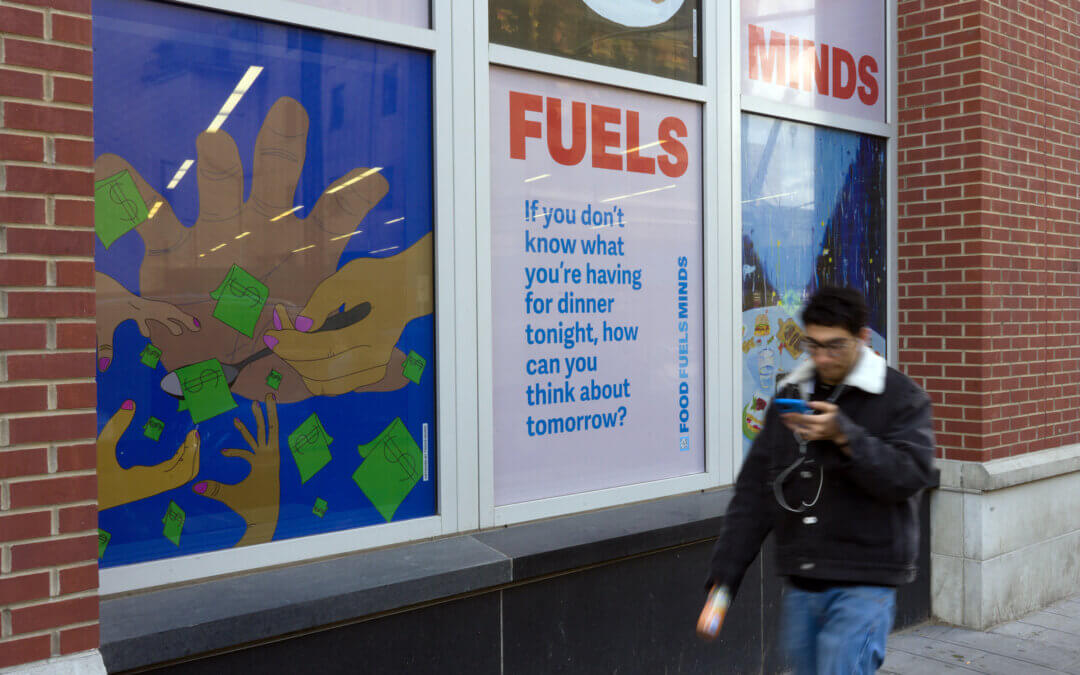 The windows of the Hudson County Community College (HCCC) library on Sip Avenue in Jersey City have been transformed into a massive work of student art as part of Food Fuels Minds, an interdisciplinary visual project created to raise awareness of and participation in the state's Supplemental Nutrition Assistance Program (SNAP).
MFA in Design director and graphic designer Jackie Thaw initiated the project with Cara Cuite, a social scientist who studies food insecurity at Rutgers School of Environmental and Biological Sciences (RU-SEBS). The project aims to circumvent uncertainty, disinterest, and stigma around food insecurity by featuring, in the public square, lived experiences of food insecurity within a larger exploration of the role and meaning of food in family, culture, identity, and health. Through the process of creating and publishing student artwork, Food Fuels Minds stimulates conversation and awareness of food struggles, engaging all community members in sharing their stories and witnessing the stories of others.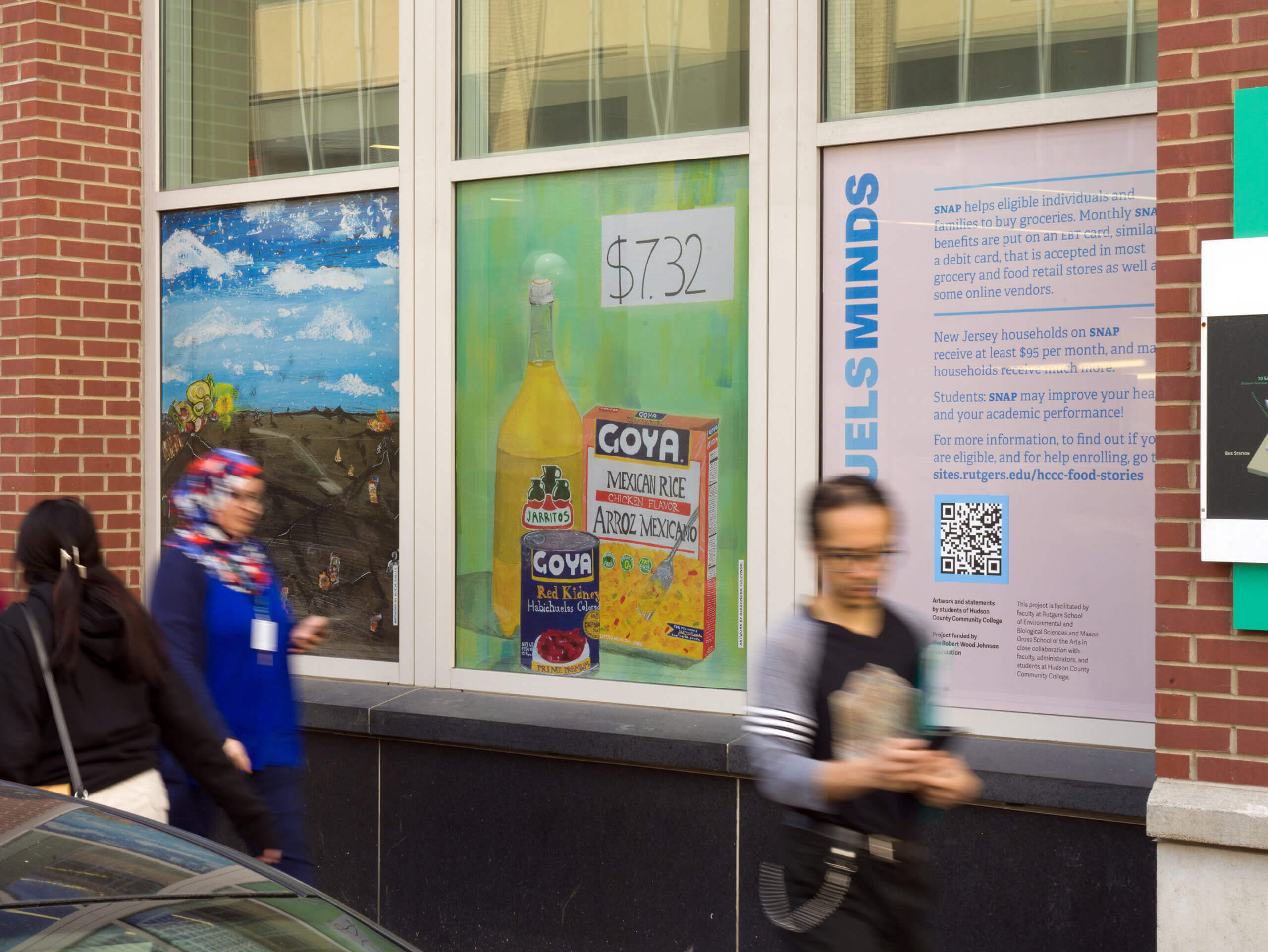 The work of 40 HCCC art and design students was created in response to stories that their peers told about their experiences with food insecurity. A sampling of the artwork is on display at street level in the form of five-foot window decals and artworks and testimony excerpts are also published in a 52-page zine. By pairing visual stories with practical information about how to enroll in NJ SNAP food benefits, the project aims to reframe perceptions and stimulate SNAP enrollment within the college community and beyond.
Additional members of the project team include Stephanie Brescia (RU-SEBS), Sara Elnakib (RU-SEBS), Katherine Morales (HCCC), Jeremiah Teipen (HCCC), and Delma Yorimoto (RU-SEBS).
This project is funded by the Robert Wood Johnson Foundation.