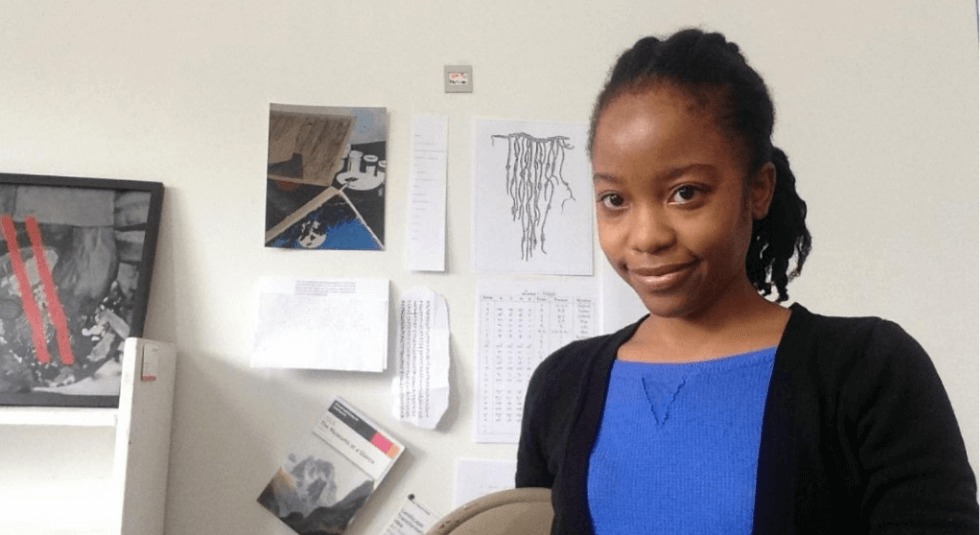 Department of Art & Design media professor Steffani Jemison is one of 175 scholars, artists, writers, and scientists named Solomon R. Guggenheim Fellows. She and Susanna Schellenberg, professor of philosophy and cognitive science, are the only members of the cohort from Rutgers University.
From the official media release issued by the Guggenheim Foundation: On April 8, 2020, the Board of Trustees of the John Simon Guggenheim Memorial Foundation approved the awarding of Guggenheim Fellowships to a diverse group of 175 writers, scholars, artists, and scientists. Appointed on the basis of prior achievement and exceptional promise, the successful candidates were chosen through a rigorous peer-review process from almost 3,000 applicants in the Foundation's ninety-fifth competition.
"It's exceptionally encouraging to be able to share such positive news at this terribly challenging time" said Edward Hirsch, President of the Foundation. "A Guggenheim Fellowship has always offered practical assistance, helping Fellows do their work, but for many of the new Fellows, it may be a lifeline at a time of hardship, a survival tool as well as a creative one. As we grapple with the difficulties of the moment, it is also important to look to the future. The artists, writers, scholars, and scientific researchers supported by the Fellowship will help us understand and learn from what we are enduring individually and collectively, and it is an honor for the Foundation to help them do their essential work."
Steffani Jemison serves as Assistant Professor in Media for the Department of Art & Design at Mason Gross. Steffani Jemison uses time-based, photographic, and discursive platforms to examine "progress" and its alternatives. Her work has been exhibited nationally and internationally, including MASS MoCA, Western Front, Nottingham Contemporary, Jeu de Paume, the Museum of Modern Art, the Whitney Museum, the Brooklyn Museum, the Studio Museum in Harlem, the Drawing Center, LAXART, the New Museum of Contemporary Art, and others. Her work is in the public collections of the Museum of Modern Art, the Whitney Museum, the Brooklyn Museum, the Studio Museum in Harlem, and Kadist. Jemison has completed many artist residencies and fellowships, including the Rauschenberg Residency, the Sharpe-Walentas Studio Program, the Studio Museum in Harlem AIR, the Core Program at the Museum of Fine Arts Houston, and the Skowhegan School of Painting and Sculpture. Jemison holds an MFA from the School of the Art Institute of Chicago and a BA in Comparative Literature from Columbia University. She is the 2017–18 Mildred Londa Weisman Fellow at the Radcliffe Institute for Advanced Study, Harvard University.
For more information on the 2020 Fellows, please visit the Guggenheim Foundation website.