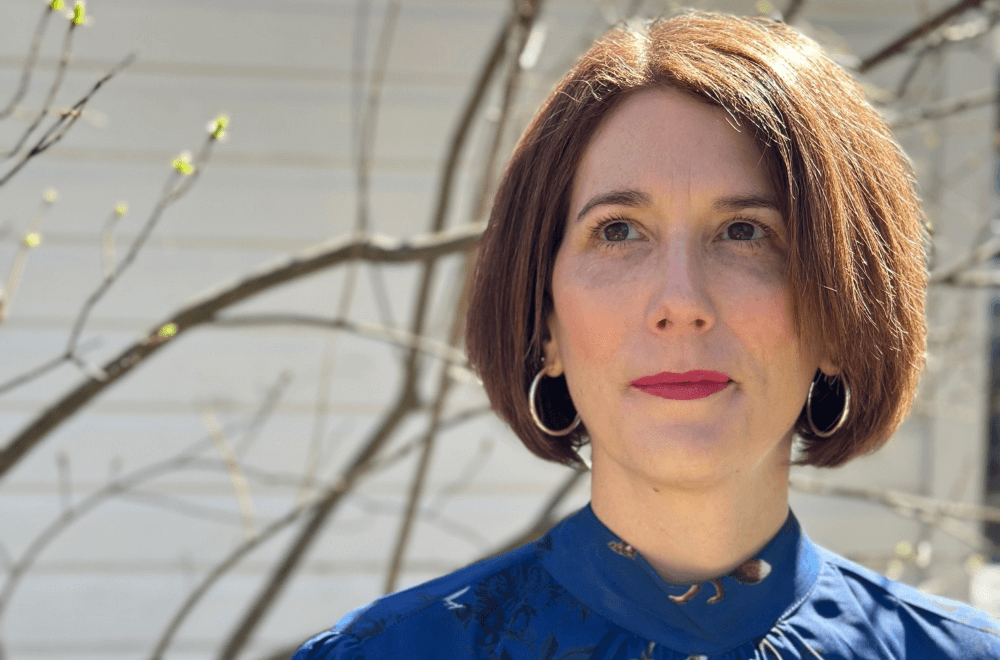 Acclaimed music scholar Amanda Eubanks Winkler is set to join Mason Gross School of the Arts as a professor and the director of the Music Department, effective July 1, 2023.
Eubanks Winkler comes to Rutgers from Syracuse University, where she currently serves as professor of Music History and Cultures. She also has worked in various administrative capacities at Syracuse, including two terms as department chair of Art and Music Histories. Her research focuses on English music and theater.
Eubanks Winkler says that she was drawn to Rutgers, in part, because of the university's standing as a public institution.
"I am the product of the public education system, first in K–12, then at Illinois State University, and finally at the University of Michigan, Ann Arbor," says Eubanks Winkler. "I am deeply grateful for the public education I received, so it is particularly meaningful to me that I will now have the opportunity to lead a highly regarded department of music at a flagship public university."
Dean Jason Geary says he believes that Eubanks Winkler will be an asset to Mason Gross and Rutgers in several spheres.
"I'm beyond thrilled that Amanda will be stepping into this important leadership role at Mason Gross," Geary says. "In addition to her outstanding scholarship, she brings the vision, the experience, and the temperament that the department needs at this moment in its evolution, and I look forward to seeing her lead the music program to new heights of excellence and engagement."
Eubanks Winkler was a long-term NEH fellow at the Folger Shakespeare Library in Washington, D.C., and served as the co-investigator on Performing Restoration Shakespeare, a project funded by the Arts & Humanities Research Council, UK (2017–2020). She has published on a broad range of topics and has delved into performance studies and research steeped in artistic practice, including workshops that staged excerpts of William Davenant's Macbeth. As part of the Performing Restoration Shakespeare project, she served as music director for a workshop of the Restoration-era Tempest (Sam Wanamaker Playhouse, Shakespeare's Globe, London).
Eubanks Winkler is a general editor for The Collected Works of John Eccles (A-R Editions) and has published two volumes of late-17th-century English theater music. Her most recent sole-authored book Music, Dance, and Drama in Early Modern English Schools (Cambridge University Press, 2020) was awarded an Honorable Mention in the Diana McVeagh Book Prize competition by the North American British Music Studies Association. Her next book project will outline the social and political contexts of Andrew Lloyd Webber's musicals from the 1970s and '80s.
Eubanks Winkler says she hopes to further cross-disciplinary partnerships and deepen the school's commitment to equity, diversity, and inclusion.
"I am eager to foster connections between the Music Department, the other departments in MGSA, and units elsewhere on campus," she says, then adds: "I look forward to building on current areas of excellence, strengthening our commitment to diversity and inclusion, and creating flexible and dynamic programs that will give students the skills they need to succeed as musicians in the 21st century."
Photo credit: Jason Winkler