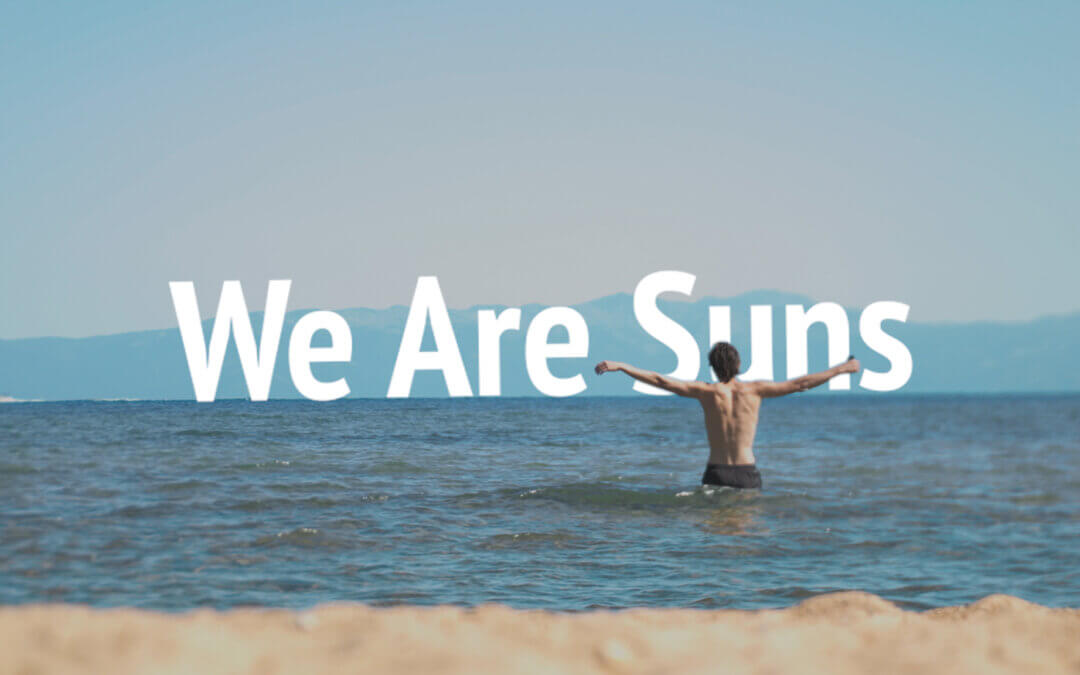 By Risa Barisch
In Sam Spencer's senior year as a filmmaking student at Mason Gross School of the Arts in fall 2020, he found himself stuck.
"I was kind of feeling uninspired that year," Spencer says. "I had made so much work there that I wasn't sure what I wanted to finish."
Fall melted into spring and Spencer still had no idea what to do for his thesis, so he sought the advice of his professor, Danielle Lessovitz, who encouraged him to explore a "scary" topic that made him "really uncomfortable," he says—his relationship with his biological father, a man largely a stranger during his childhood and someone he hadn't seen in 10 years.
Lessovitz knew Spencer's work to be "bold, inventive, and sensitive," she says, qualities that would transfer to a thesis project she describes as "a story that was both personal and haunting to him."
The result is a short documentary, We Are Suns, which will screen at the Montclair Film Festival on October 25. The 30-minute film follows Spencer and his close friend, Chris Cuervo MGSA '20, as they drive across the country to meet up with Spencer's father on the West Coast.
"It had crossed my mind in the past – I should go make something about this – but I never thought I'd actually do it because it made me feel sick to my stomach," says Spencer, whose parents divorced when he was about nine weeks old. "Danielle told me if that's how you feel about it, that's what you have to do. That's where great art is made."
Trailer
Listen to Sam Spencer on the Work of Art: The Mason Gross Podcast