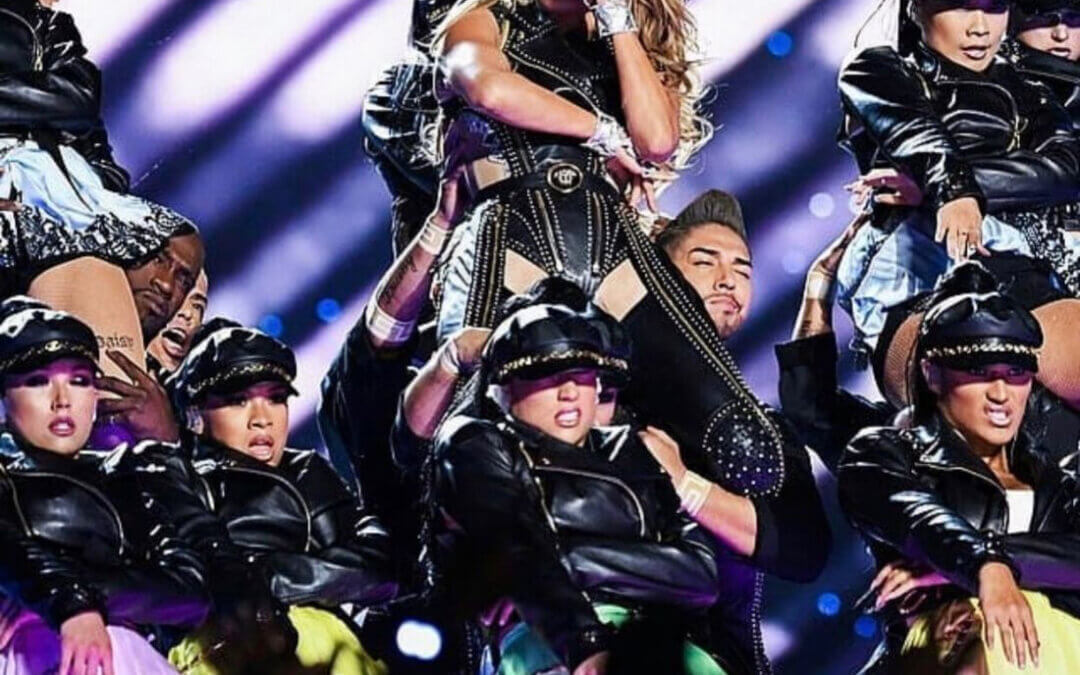 Nicolette Alberti (center front) danced with Jennifer Lopez in the Super Bowl LIV halftime show in Miami, Florida, in 2020.
As a kid, Nicolette Alberti loved watching awards shows and going to concerts with her mom, not just to see big-name stars but also the dancers who appeared alongside them.
Alberti would rush home from school and tune in to TRL on MTV to catch the weekly countdown of music videos featuring singers known perhaps more for their killer dance moves than their voices, including Britney Spears and Jennifer Lopez.
She didn't want to be them—she wanted to join them.
"I've always loved that part of the industry—the big stages, the lights, performing in front of 60,000 people," says Alberti, who grew up on Staten Island, New York. "I wanted to be able to do what I love at a massive scale for huge audiences and work with the best of the best in entertainment."