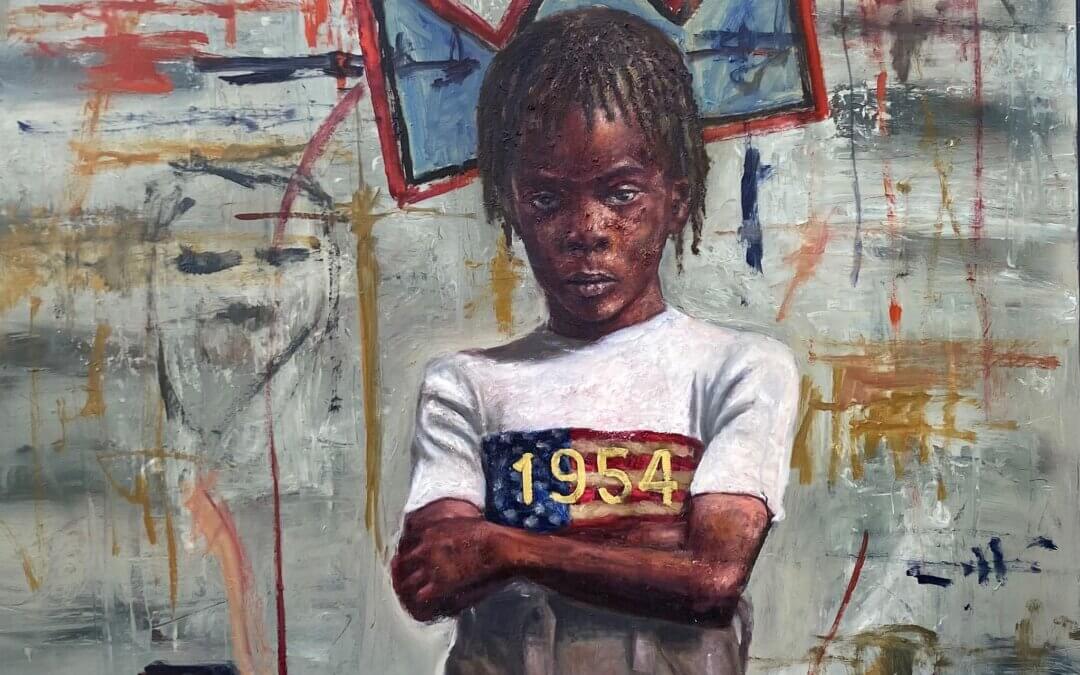 The Zimmerli Art Museum at Rutgers–New Brunswick is presenting Alonzo Adams: A Griot's Vision, a show of the Art & Design alum's paintings on view from September 13, 2023, to February 25, 2024. The exhibition features nearly 25 works, including six oil paintings created this year and key paintings loaned from private collections. The show underscores Adams's time at Rutgers by featuring several early works: his first oil painting, his first etching and lithograph. In addition, never-before-exhibited sketches are on view.
Adams, who tends to create deeply personal, searching portraits, was one of the first inductees into Rutgers African-American Alumni Alliance Hall of Fame. He has pointed to artists such as Charles White, Henry Ossawa Tanner, John Singer Sargent, Norman Rockwell, and Rembrandt as inspirations.
Read more on Rutgers Today.
Image credit: Alonzo Adams, "I Too Am America," 2022. Oil on canvas. Courtesy of Nyema Tubman. ©Alonzo Adams.