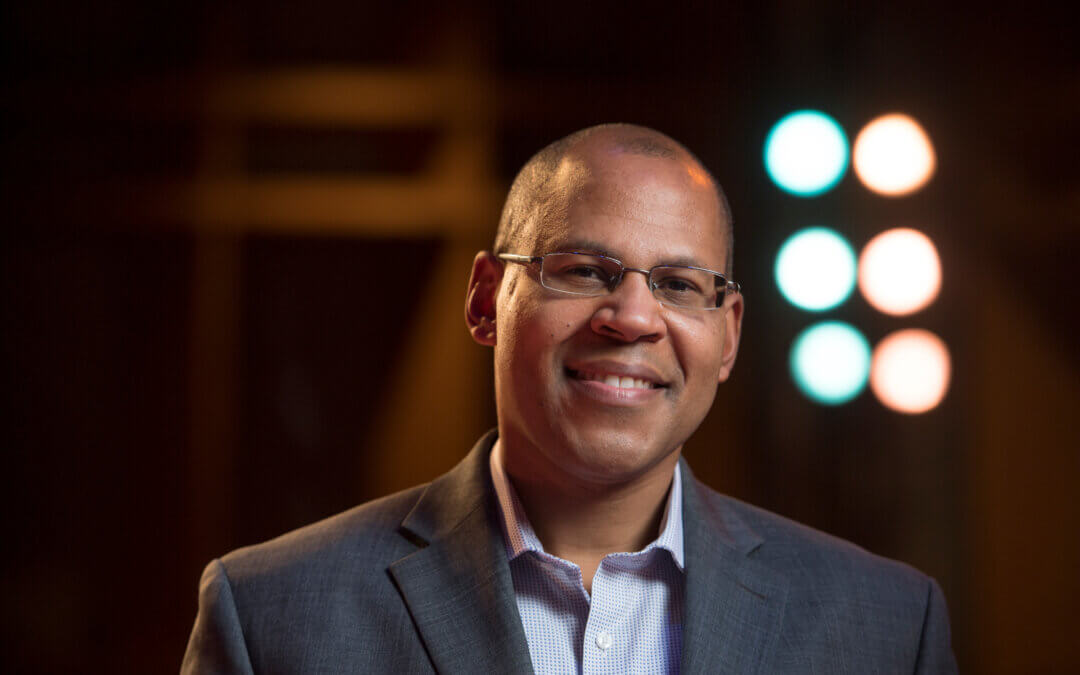 Photo: Nick Romanenko
Dear Students,
As we enter the second half of the fall term, let me say how impressed I continue to be with the dedication that you have shown to your education and artistic development, and with your adaptability to circumstances that none of us could have imagined not that long ago.   We started the fall in uncharted territory but continue to actively explore creative solutions for delivering instruction and preparing you for life after Mason Gross.
Applying what we have learned from our experiences this fall, I am happy to announce that Mason Gross is planning to expand its in-person offerings and activities in the upcoming spring term.
Plans for Spring 2021
When drafting our plan, we recognized how essential some courses are for students to experience face-to-face in order to complete their degree. Therefore, we have requested and received approval to move forward with a limited number of in-person courses or activities for the spring that are essential degree requirements in Film, Dance, Theater, and Music. Art & Design will teach all of its courses remotely but has plans to make studios and facilities more accessible to students than at present.  We also expect that campus facilities and equipment currently available to students will continue to be so in the spring and in some cases may become newly available, including, but not limited to, practice rooms, recital halls, conference spaces, studios, workshops, theaters, and labs.
Although we are thrilled to deliver this news of expanded on-campus activity, please rest assured that no students will be required to be on campus, and that students who are unable or unwilling to do so will be offered remote alternatives. Also note that this virus is unpredictable, and that if at any time it is deemed unsafe for us to move ahead with these plans, we are prepared to resume entirely remote instruction.
In the coming days, your department director/chair and advisors will be communicating to you via email the details of Spring 2021 plans for your respective programs.  If you have any questions about specific courses before that time, I encourage you to reach out to your major department's director/chair or advisors directly.
Rutgers University will be updating and releasing the spring 2021 schedule of classes the week of November 9, which will detail the mode of instruction for all courses. Given the limited availability of housing this spring, students interested in participating in face-to-face classes or who need regular access to on-campus facilities are encouraged to live on campus and fill out the housing application now, with the understanding that you may cancel your application without penalty prior to the deadline of November 16.
Decisions as to which offerings would be in person during the spring term were not easy ones to make.  I understand that not everyone will be satisfied or in agreement, and I encourage you to attend the Student Town Hall I am hosting on Wednesday, November 11 at 7 p.m. (details were sent to your Rutgers email) to voice your concerns and to take part in a broader discussion about the future of Mason Gross.
As disappointed as I am that we cannot be more fully in person during the spring, I am encouraged that we are gradually moving in this direction.  Your perseverance and passion have proven, yet again, that the arts and arts education can adapt, survive, and even thrive during the most trying of times. I am inspired by all the members of our community who creatively and enthusiastically engaged in this challenge and look forward to seeing the artistic innovations that will be born out of this exceptional academic year.
Sincerely,
Jason Geary (he/him/his)
Dean, Mason Gross School of the Arts
Department Contacts