All programming information is subject to change.

Events Search and Views Navigation
March 2021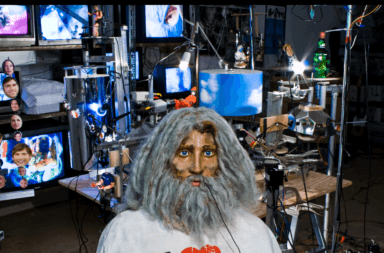 With his chaotic kinetic installations, Jon Kessler critiques our image-obsessed, surveillance-dominated world. His machines are at once complex and lumbering, combining mechanical know-how with kitschy materials and images. Structurally complex and narratively engaging, Jon Kessler's multimedia sculptures often deliver an emotional punch beyond their humble means.
LEARN MORE

April 2021
+ Export Events