Rutgers Conservatory at Shakespeare's Globe in London
With London as their classroom, theater students work with a world-renowned faculty of master teachers and live in the heart of the city. This program is carefully designed to enhance and broaden the skills of each student. The experience and knowledge gained there will provide a solid foundation for their growth as theater artists and deepen their understanding of Shakespeare in the context of classical and contemporary British arts and culture.
Acting at Rutgers Conservatory at Shakespeare's Globe in London
The Rutgers Conservatory at Shakespeare's Globe in London provides students with a year of classical conservatory study abroad at a professional theater of international stature. The conservatory course structure is supported by onsite study, enhancing the curriculum by actually being there. Students study classical works and how to perform them with professionals who have trained, researched, and performed throughout their careers with Shakespeare's texts. They further contextualize classical and contemporary theater arts through weekly visits to historic, artistic, and cultural landmarks; and UK theaters, festivals, and museums. Students live in a flat in central London, walk to class over the Millennium Bridge with a view of St Paul's Cathedral and the Tate Modern, and study at the international center for Shakespeare research, performance, and training—Shakespeare's Globe.
Whether working on text from Twelfth Night with directors such as Tim Carroll at Middle Temple Hall, where the play was first performed in 1602, tramping the fields of Richmond Park to imagine the Forest of Arden with scholars such as Farrah Karim-Cooper, or listening to an opera at the English National Opera, students return from London transformed, expanded, and able to breathe life and mastery into any classical character. 
Design in London
Rutgers' design program includes a six-week residency in London in the third year of study. This experience forgoes traditional classroom instruction and is tailored annually to fit the individual needs and interests of each student designer in costume, lighting, and set. Classes are held on location at professional shops and theaters, as well as site-specific venues. With classes taught by professional London designers, directors, and industry professionals, the program includes placements in professional theaters, cultural excursions, and weekly individual consultations with designers, master craftspeople, and model makers, among others.
Immersion in British arts and culture, research and conceptual design projects, and an exhibition of student work round out their time in London.
Professional Development
In addition to in-depth courses in their area of concentration, all students participate in a professional development seminar in their final semester. In this course, students are provided with a general integration of career development approaches, entrepreneurial strategies, and explorations of regional, national, and global markets, movements, and players, preparing graduates to be confident artist-professionals at the intersection of creativity, technology, and business.
The theater faculty will join in providing extensive co-curricular programming, professional networking and consultations, and opportunities for career transition, continually revised and updated to match the ever-changing landscape.
Don Holder
SPARKED: Mason Gross School artists discuss the elements that fuel their work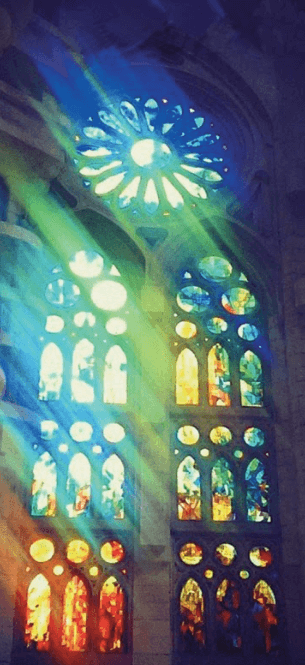 The Dutch Masters and Impressionists
Vermeer, Rembrandt, Cassatt, Degas, Renoir, Van Gogh and many other painters reveal the world we live in, the people who inhabit it, and the lives that we lead, with such profound poetry and intelligence that it takes my breath away. As someone who works with the medium of light, re-visiting the creations of these extraordinary artists is always invigorating.
Architect Antoni Gaudí
The Sagrada Familia, in Barcelona, Spain, is a vast cathedral where the morning sunlight piercing through stained glass windows creates an explosion of color, texture, light and shadow that is truly extraordinary and emotionally uplifting.
The light in the world around us
Some examples: The cool blue light of dawn when the world is revealed only in infinite shades of gray; the golden slashes of light we see on city facades as the setting sun cuts through a multitude of cracks and crevices in the urban landscape; the brilliant violet shadows you encounter on a walk in the woods at twilight.
The composers
Music and light both work in overt and subliminal ways to create the sense of time and place, to tell a story, and to evoke a powerful emotional response. Music and light are ephemeral substances: they can't be touched, but can only be seen, heard or felt. Both communicate so much to us in non-literal terms, without the benefit of text. Music that transports us, that moves us, that is soaring in its emotional quality and varied in its dynamics, rhythms, and colors is particularly inspiring to me. The symphonic work of Gustav Mahler is so intensely emotional and transcendent that I can almost see the light that I'd like to create for him, especially when I listen for the umpteenth time to his Eighth Symphony, Resurrection, my all-time favorite.
 The risk-takers
The stories of people who defy the odds, who have the fortitude, tenacity, and passion to push back against conventional wisdom to see an idea through or to accomplish something they all said could never be done: Many people come to mind, including Lin Manuel Miranda, who created an unforgettable hip-hop musical based on the story of one of our founding fathers—Alexander Hamilton; Christopher Columbus, who almost 500 years ago set out to find a water route to Asia by sailing west over the Atlantic and instead found the New World; Julie Taymor, who reimagined a popular animated film by employing a fusion of African art, music, dance, and Asian puppetry technique to create the groundbreaking musical The Lion King (for which Holder won a Tony Award for Best Lighting Design, in 1998). It's the endeavors of individuals like these and so many others who give me the courage and the fortitude to continue to take risks and to create work that pushes past my own self-imposed boundaries and pre-conceived notions.
Photo by Don Holder
Barbara Marchant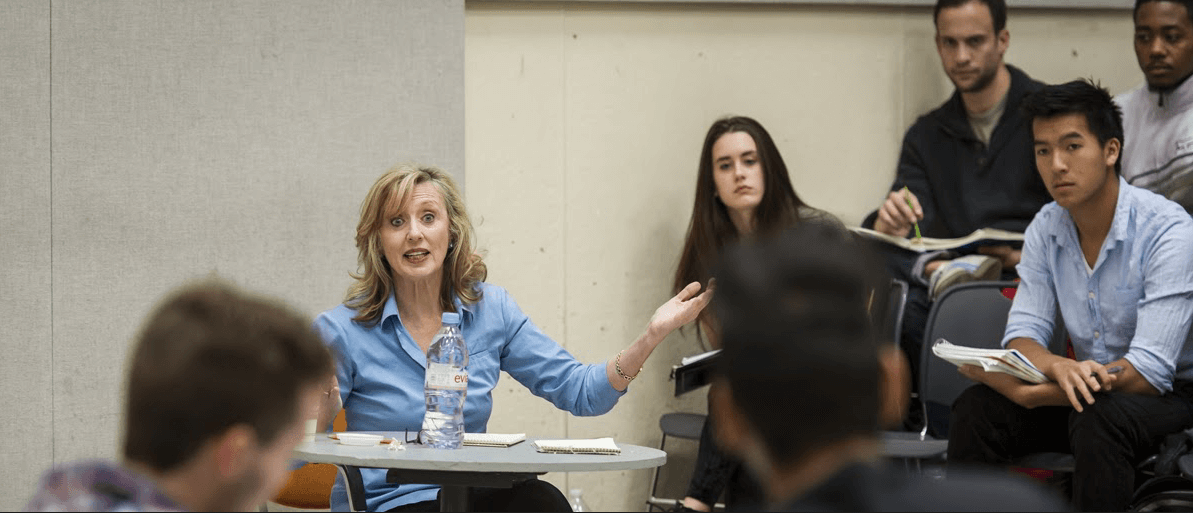 Teaching Statement
As a master teacher, I have dedicated my life to teaching and upholding the actor as an artist and skilled craftsperson.  I am committed to a teaching tradition that develops you, the student, to the degree of expertise and virtuosity that is necessary to compete in the world of professional acting.  It is a tradition that is solidly grounded on Stanislavsky's exhortation "Love the art in you, not you in the art."
An actor's full expression as an artist must not be impeded. It is the actor's job to reveal the human condition to their audience.  Igniting your imagination and giving you the fundamental tools with which you can create a fully realized performance is my goal. I strive to instill in you a discipline of mind, an exacting work ethic, and the necessary appetite for delving into the human spirit.
Acting is a collaborative art form. My teaching does not end at the classroom door. We work together, always, and whenever necessary. Your work is my work. We are in this process together. My approach to the work is focused on the individual student, to what you bring to the classroom and ultimately the world. It is my goal for each of you to discover, transform, and understand that the script lies within you.
My hope is that following our work together you will have a solid foundation and a body of study that will be with you for the rest of your life—a pathway, for you, the theater professional.
Shane Ballard
Ballard is an illustrator and frequent collaborator with Paul Tazewell, the Tony Award-winning costume designer for Hamilton. His work with Tazewell includes Steven Spielberg's upcoming West Side Story remake, The Immortal Life of Henrietta Lacks with Oprah Winfrey, and NBC's The Wiz Live! Ballard also teaches the strange art of digital costume design at Mason Gross. Read more about Ballard: From the Stage to the Big Screen: Teaching Digital Costume Design at Rutgers.
Valerie Ramshur
SPARKED: Mason Gross School artists discuss the elements that fuel their work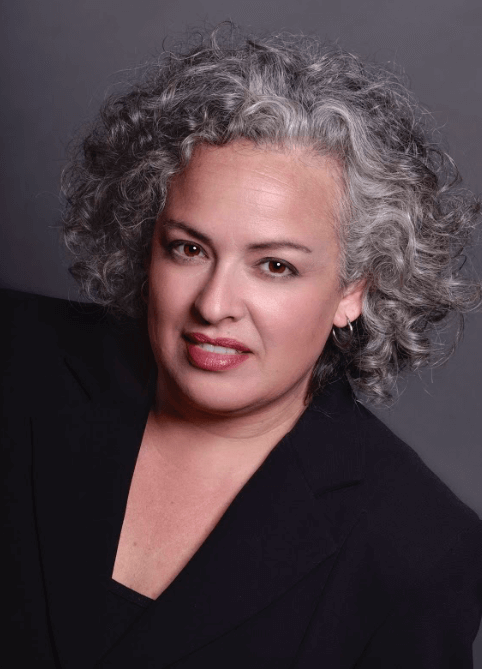 Public Transportation
The beauty of subways, trains and buses is that all strata of society are jumbled together in a fixed location for a specific moment in time. People of all ages, descriptions and economic levels are represented, and there's a runway of fashions and character studies within reach. The choices that people make in their daily personal styling transfix me. The narrative they tell whether consciously or not is powerful, and important to study without judgment.
Photography
I take pictures everywhere of everything—the toy tossed in a garbage can, the odd mix of humanity in a public space, window displays, and the fish on ice at the supermarket, ornamentation on sides of buildings. There is an endless amount of inspiration in the ordinary; it is how we train our eyes to see and acknowledge it all, how we look deeper, and open ourselves to the countless ways in which to process all the stimuli coming in.
Color and Texture and Patterns
I'm inspired by textiles, food, gardens, cracked pavement, rusted metals, and charred wood—anywhere the interplay of color and texture meet. These visual narratives convey a time, place, and mood.
Music
When working on a production I try to only to listen to music from the period of that specific project. I often create a soundtrack for myself of the type of music a character might listen to, allowing me to inhabit the time and culture of the characters. Call it "Method" costume design.
The Timetables of History, A Horizontal Linkage of People and Events by Bernard Grun
A fantastic resource of who did what and when dating back to 4,500 B.C.  When I can see the interconnectedness of history, people, and events I can better understand the piece I am working on, as well as our contemporary culture.
Mazes/Labyrinths
These often provide multiple access points, paths, and some dead ends, but they're always engaging and meditative. They remind me that one cannot simply go from point A to point B. Both the creative process as well as everyday life is made up of small choices: left or right, up or down, yes or no.
Research
This is my favorite part of the creative process, hands down. I am constantly sidetracked. If I begin by researching 19th-century corsets, I often find a detour to 19th-century cookery or toy catalogues, which can contain as much information about a culture as fashion magazines or Old Masters. I often feel I am on a massive treasure hunt.
19th Century Image: 17-BM-finale-anna.jpg
We see empires fall and new ones rise. Colonialism and independence of many nations occur simultaneously around the globe. New religions are founded, social reforms put in place while slavery, child labor, and women's issues go unchecked for decades. Massive migrations occurred, which for many cities created an explosion in population and immigration issues never seen in previous decades. Nearly every eight to 10 years women's fashions reflect all the socio-political and economic changes.
Movement
Having started my life in the theater as a dancer and an actor, my training began in the rehearsal studio. How actors and dancers move in their costumes informs their choices, how fabrics feel against the skin, or how garments move in space is exciting and essential to consider.