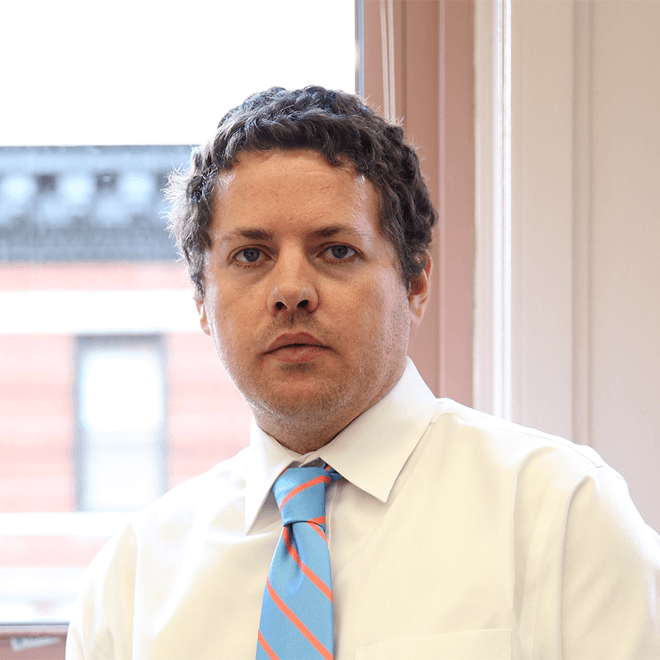 Art & Design Program Director, Art & Design Instructor
Community Arts
I strive towards embracing the arts in all of the different forms, welcoming diversity, creating open-ended projects, and encouraging material exploration, curiosity, and imagination.
Degrees & Accomplishments
EdD in Art and Art Education, Teachers College, Columbia University
MFA in Visual Art, Mason Gross School of the Arts, Rutgers University
BFA in Drawing & Painting, BA in Religious Studies, from California State University Long Beach
Envisioning Pedagogical Inquiry: The Making of Arts Based Educational Research, Macy Gallery (2017)
Abstracted Visions: Information Mapping from Mystic Diagrams to Data Visualizations (2015)
Biography
Brian Bulfer is an artist and educator interested in visual languages, creative technologies, artistic development, and student-centered pedagogy. Since 2012, Bulfer has been developing visual art programs at Rutgers Community Arts for children and teens. His interdisciplinary artwork encodes numerous representational systems (e.g., signs, pictographs, maps, diagrams) and mystical visual traditions in exploring data visualization, embodiment, semiotics, and cognitive science. His art has been shown both nationally and internationally, such as in Chiang Mai, Thailand, and Porto, Portugal. Bulfer has participated in collaborative arts-based research projects with groups of artists and researchers, as well as presented at national and international conferences, such as United States Society for Education through Art (USSEA), the National Art Education Association (NAEA), and the International Congress of Qualitative Inquiry (ICQI). His research interests also include the meaning-making process that occurs during art-making for students with learning differences (e.g., language processing, executive functioning, and non-verbal learning difficulties).